VOX Cinemas Opens at Jubail Galleria Mall in KSA
November 29, 2021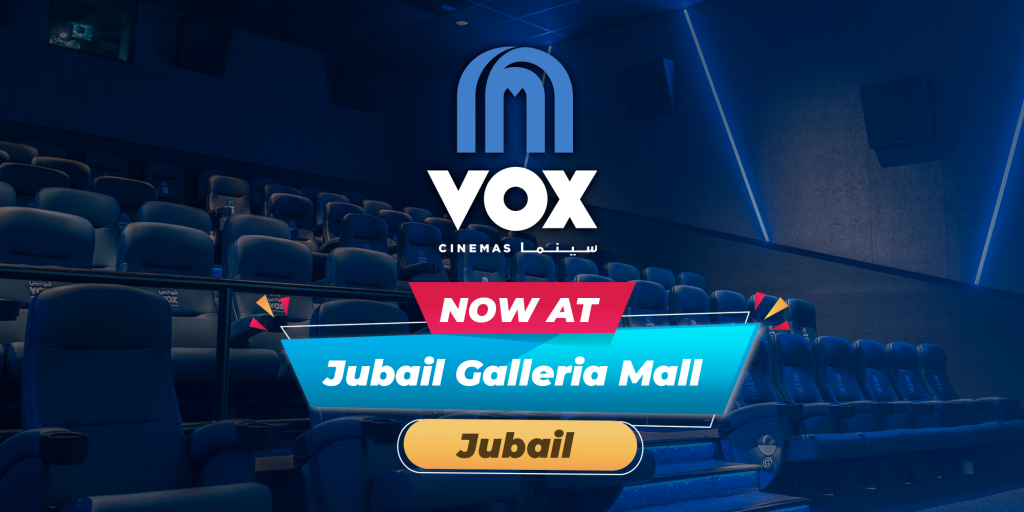 VOX Cinemas opened its fifteenth location in the Kingdom of Saudi Arabia at Jubail Galleria Mall in Jubail on 25th October 2021, in line with its commitment to make entertainment experiences accessible to everyone across Saudi Arabia, and contribute to the growth of the entertainment industry in the country.
Located at Jubail's must-visit shopping and lifestyle destination, VOX Cinemas – Jubail Galleria Mall features five screens, including a Kids screen – a dedicated auditorium for young movie lovers to watch the latest family-friendly films. All auditoriums boast cutting-edge audio-visual technology for an unmatched cinematic experience.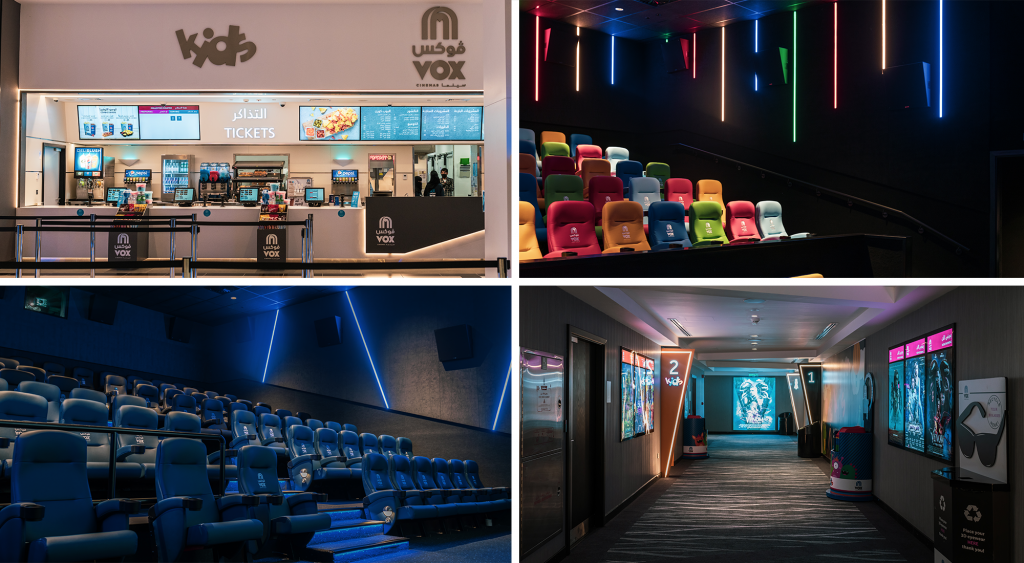 Mohamed Al Hashemi, Country Head of Majid Al Futtaim Leisure, Entertainment, Cinemas, and Lifestyle in the Kingdom of Saudi Arabia said: "VOX Cinemas is excited to join forces with Al Mutlaq Group to open our first cinema in Jubail as we continue to expand our footprint to new cities as well as opening entertainment experiences where we have an established presence. We're also extremely proud to support job creation with the hiring of local talent, including our first female cinema manager in the Eastern region who will be leading our business in Jubail, as part of our commitment to realise the goals of Vision 2030. The Kingdom is evolving at a rapid pace into a global powerhouse of leisure and entertainment, and we will build on the success of 2021 by significantly increasing our pace of growth. We will also continue to introduce pioneering concepts that provide a place where communities can socialise and enjoy quality time together. We look forward to creating more great moments with our guests at VOX Cinemas Galleria Mall – Jubail."
Abir Al Mutlaq, Director of Transformation, Al Mutlaq Group added: "VOX Cinemas has a wealth of market expertise and consistently delivers exceptional entertainment experiences for families throughout the Kingdom. We are extremely proud to collaborate once again following our first opening at The Roof in Riyadh in 2019. The state-of-the-art cinema is the first-of-its-kind in Jubail Industrial City and a strategic addition to Galleria Mall. We are confident that it will be a popular entertainment destination with families and movie lovers in the Eastern Province."
With the opening of Jubail Galleria Mall, VOX Cinemas now operate a total of 154 screens across 15 cinemas in 6 cities in KSA, making it the largest exhibitor by screen count and ticket sales in the country. It is also the largest independent film distributor in the Kingdom.
Click here to book your tickets at this new cinema, and Contact a member of our sales team for cinema advertising opportunities on the screens of VOX Cinemas – Jubail Galleria Mall.
Sources: Zawya and VOX Cinemas
Related Articles:
VOX Cinemas Opens at Mall of Oman in Muscat