Muvi Cinemas Launches The Boulevard Unaizah in Qassim
December 27, 2021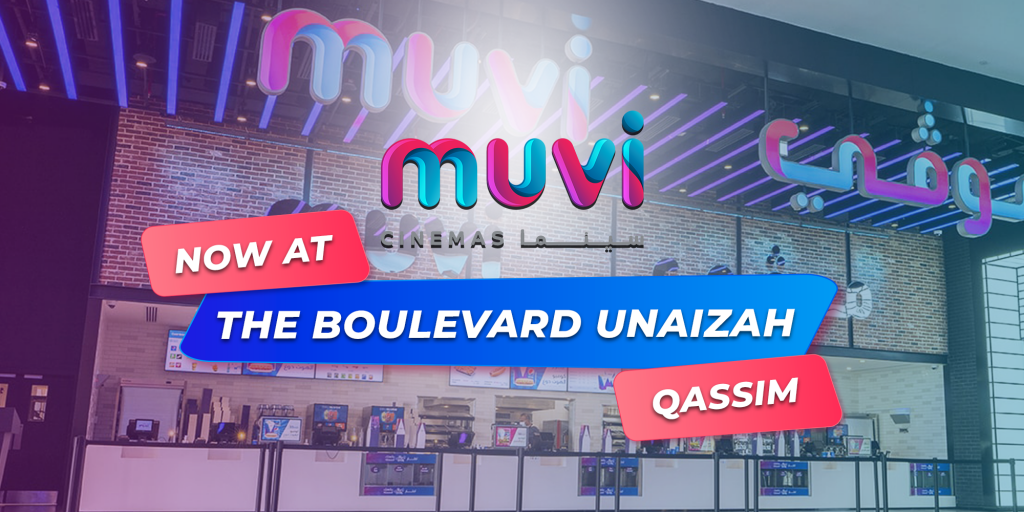 Muvi Cinemas – The Boulevard Unaizah in Qassim is the latest cinema to open as part of the exhibitor's roll out plan to grow to 307 screens across the Kingdom of Saudi Arabia over the 12 months ahead.
Muvi Cinemas opened its fourteenth location, The Boulevard Unaizah, on 14th December 2021 in the city of Unaizah, located in the Al Qassim province, Saudi Arabia.
Spanning 3,200-meter square, Unaizah Boulevard venue, is an eight-screen cinema complex capable of accommodating 1,127 moviegoers and includes the Premium Large Format Auditorium Xperience powered by CGS.
Similar to other locations operated by the exhibitor, Muvi Cinemas – The Boulevard Unaizah was designed by UK's Chapman and Taylor, with an aim to create a dynamic, modern and innovative cinematic experience.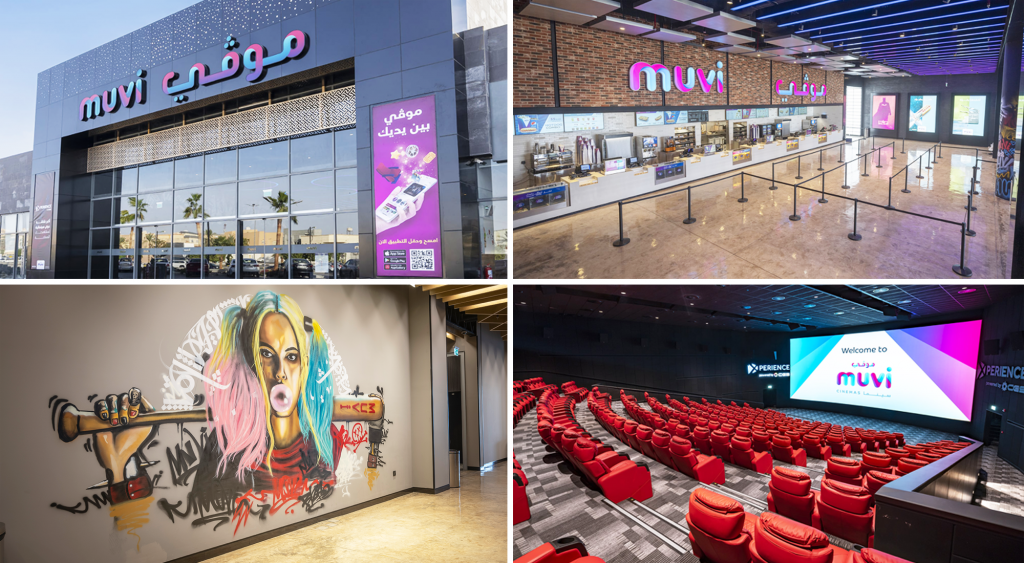 The designs for the cutting-edge cinema venues have a theme of urban downtown, with the intention of creating a dynamic, modern and innovative cinema experience. Internal spaces are characterised by an industrial, yet luxurious, material palette, including timber, exposed steelwork, exposed brickwork and an exposed concrete floor. Digital LED screens and dramatic lighting installations complement the city warehouse feel, providing a strong visual identity for the developments.
Muvi Cinemas presently operates 135 screens across 14 locations in 8 cities across Saudi Arabia.
Contact a member of our sales team for cinema advertising opportunities on the screens of Muvi Cinemas – The Boulevard Unaizah.
Source: Chapman and Taylor, Muvi Cinemas
Related Articles:
Muvi Cinemas Opens at Salaam Mall in Riyadh