Muvi Cinemas Opens at Boulevard Riyadh City in KSA
March 21, 2022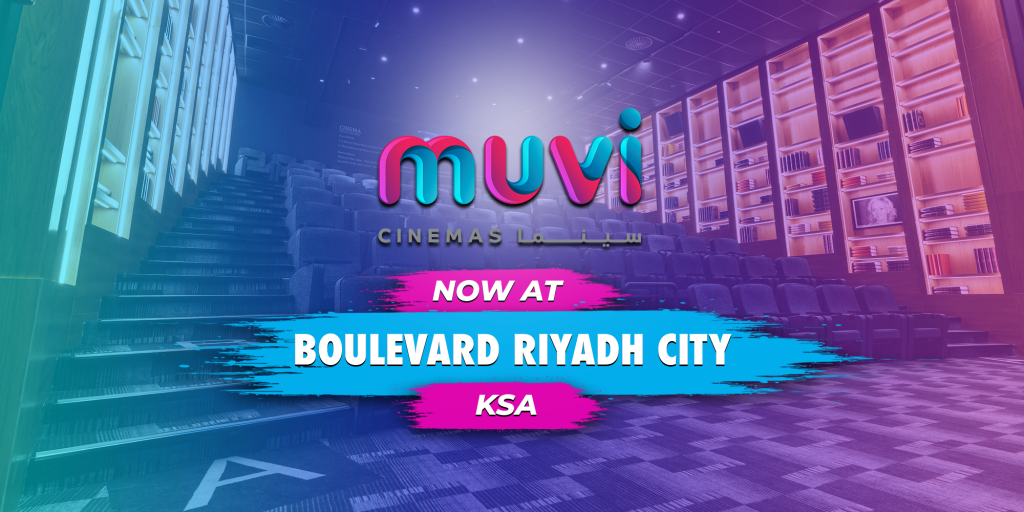 Muvi Boulevard Riyadh City is the largest cinema in Saudi Arabia, and the biggest in the world by seating capacity.
Saudi homegrown cinema brand Muvi Cinemas opened the Kingdom's largest cinema at Boulevard Riyadh City on 02 March, 2022.
The cinema boasts a total of 25 screens and features a variety of unique concepts.
For VIP experiences, the cinema offers four luxury Muvi Suites and four Muvi Boutique auditoriums – theatres with a theme of a city or popular place such as London, Beverly Hills and Hollywood.
Two Muvi Junior screens are available for children aged three to twelve years with a party room attached to celebrate special occasions.
Muvi Boulevard Riyadh City is also home to a 4DX and Xperience screen powered by CGS for an immersive cinema experience.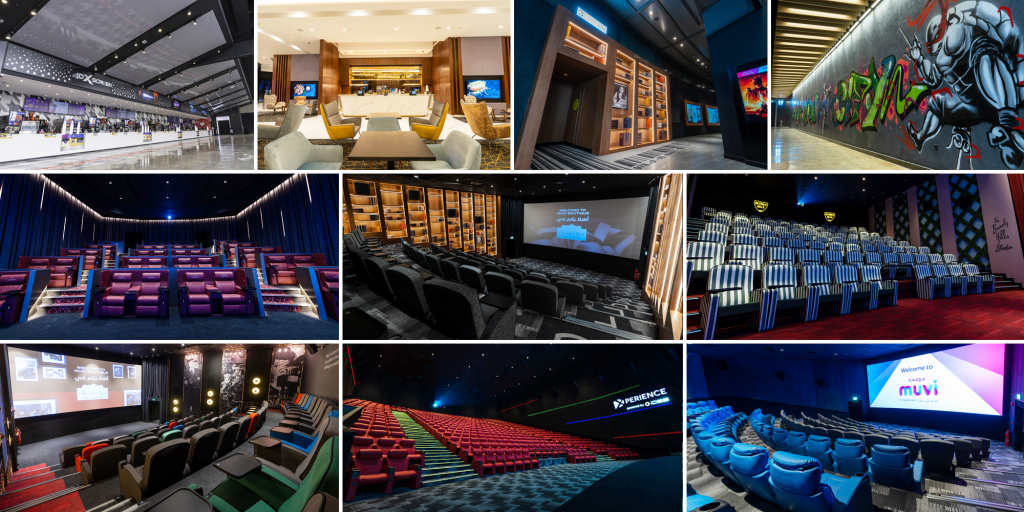 The official launch of Muvi Cinemas' newest and largest venue was held in conjunction with the grand premiere of 'The Batman'. Sultan Al Hokair, founder and Chief Executive Officer at Muvi Cinemas, said, "The launch of our newest Muvi Cinema at Riyadh Boulevard City was a great moment for both the Muvi brand and film lovers alike. As the largest movie theatre in Saudi Arabia, our customers will experience best-in-class entertainment while enjoying the latest cinematic technologies."
The opening ceremony of the cinema and screening of 'The Batman' were attended by a distinguished list of guests and industry officials.
Muvi Cinemas presently operates 195 screens across 20 locations in 9 cities of Saudi Arabia.
Contact a member of our sales team for cinema advertising opportunities at Muvi – Boulevard Riyadh City.
Source: Muvi Cinemas
Related Articles: 
Muvi Cinemas Opens at Tala Mall in Riyadh