Female-Centric Movies Releasing in 2021
The recent release of the fashion spectacle – Cruella, on the BIG screen will be followed by a few other female-centric movie over Q3 and Q4 of 2021.
As history has witnessed, numerous female-centric films have performed well at box office and have been acknowledged and appreciated by audiences and critics alike:
Captain Marvel
Worldwide BO – Over $1.12M
UAE Admissions – Over 425k
Padmaavat (Hindi)
Worldwide BO – $741,630,951
UAE Admissions – Over 357K
Ocean's 8
Worldwide BO – $741,630,951
UAE Admissions – Over 236k
Wonder Woman 1984
UAE BO – $3,171,866
This year's Academy Awards also witnessed females bag awards across a range of categories  – the Oscar for Best Director was won by Chloé Zhao for her movie Nomadland, Frances McDormand won the Oscar for Best Actress for her performance in Nomadland. and Yuh-Jung Youn took home the Oscar for Best Actress in a Supporting Role for Minari. Here are the female-centric movies that are a must-watch on the big screen over the rest of 2021:
A Quiet Place II
Real life couple and reel life iconic pairing of director-actress duo John Krasinski and Emily Blunt are back with the sequel to their 2018 thriller. In The Quiet Place II, the Abbott family face the terrors of the outside world. Forced to venture into the unknown, they realize the creatures that hunt by sound are not the only threats lurking beyond the sand path. Catch the eerie blockbuster in cinemas on 10 June 2021.
Black Widow
In Marvel Studios' action-packed spy thriller, Black Widow, Natasha Romanoff confronts the darker parts of her life when a dangerous conspiracy with ties to her past arises. Pursued by a force that will stop at nothing to bring her down, Natasha must deal with her history as a spy and the broken relationships left in her wake long before she became an Avenger. This blockbuster resales on 9 July 2021.
Respect
Directed by Liesl Tommy, Respect is the biography of iconic singer, Aretha Franklin. Aretha sings in her father's church choir as a child and grows up to become an international musical superstar and legend. Catch the highly anticipated musical delight in cinemas on 19 August 2021.
Other blockbusters starring a female(s) in a lead role include:
The Suicide Squad
The sequel to the 2016 Suicide Squad, is set to release across cinemas on 5 August 2021. The movie revolves around super-villains Harley Quinn, Bloodsport, Peacemaker, and a collection of cons at Belle Reve prison who join the super-secret Force X. Heavily armed, they are dropped off at the remote, enemy-infused island of Corto Maltese where they must fight to live.
Eternals
The Marvel debut of award-winning Director Chloé Zhao witnesses the Eternals be a part of various historic changes throughout the centuries during their time at Earth, however they have never interfered….until now. The visual spectacle releases in cinemas on 4 November 2021.
Is your brand looking to target female audiences? Be part of the BIG Ticket female-centric event on the BIG Screen in 2021 and reach your ideal audience.
Contact us to make cinema an integral part of your media plan.
Sources: IMDB, Aviation Analysis, Whip Media and Zoella
Oscars 2021 Winners Announced
Hollywood's biggest night, the 93rd annual Academy Awards, also popularly known as the Oscars, took place on April 25 2021, at Union Station, Los Angeles. 
The awards ceremony made history when the shortlist was announced owing to the diverse list of talent nominated this year. From glitz and glamour on the red carpet, to a diverse list of nominees, the 93rd Academy Awards (Oscars 2021), preserved the scale of the event while maintaining social distancing as well as following all safety measures. The Oscars also paid a tribute to fallen heroes of the industry – Chadwick Boseman, Christopher Plummer and Sean Conner to name a few.
Nomadland won best picture as well as well as bagged Chloé Zhao the award for the best director, making her the first Asian and second female director to win in the category. The film also seized awards for best actress.
Seasoned actor Anthony Hopkins won the best actor award for his work as the aging father in The Father, his second Oscar win post the one in 1994 for his role as Hannibal Lecter in The Silence of the Lambs, while Frances McDormand won best actress for her performance in Nomadland. Meanwhile, Daniel Kaluuya and Yuh-Jung Youn picked up supporting actor and actress honors for their performance in Judas and the Black Messiah and Minari respectively.
Here's the full list of all the winners:
Actor in a leading role: Anthony Hopkins in The Father
Actor in a supporting role: Daniel Kaluuya in Judas and The Black Messiah
Actress in a leading role: Frances Mcdormand in Nomadland
Actress in a supporting role: Yuh-Jung Youn in Minari
Animated feature film: Soul
Cinematography: Mank
Best Director: Chloé Zhao for Nomadland
Music (original score): Soul
Music (Original song): Fight For You
Best Picture: Nomadland
Visual Effects: Tenet
Documentary (feature): My Octopus Teacher
Documentary (short subject): Colette
International Feature Film: Another Round 
Short Film (Animated): If Anything Happens I Love You 
Short Film (Live action): Two Distant Strangers
One of the highlights of the award ceremony was the stellar acceptance speech delivered by Frances McDormand upon winning the Oscar for Best Actress for her performance in Nomadland. She says that she is at a loss for words upon receiving the award and further continues to compare her work to a sword – one that pierces through to the audience. As we witness audiences returning to the cinema and an extensive line-up of movies scheduled for a theatrical release, one may conclude that cinema is back with a bang!
Source: Oscars
Powerful Female Directors in the Global Film Industry
On the occasion of International Women's Day, we at Motivate Val Morgan present you with seven female directors from across the globe who have garnered praise from audiences and critics alike!
It's no secret that the number of female directors in the global film industry remains abysmally low. However, great strides are being taken – 'behind the scenes', to resolve this issue, with females progressively leading the way in this new decade.
In light of International Women's Day, we present you with seven phenomenal female directors who have delivered award winning blockbusters, that not only ruled the BIG screen, but also garnered praise from audiences and critics alike!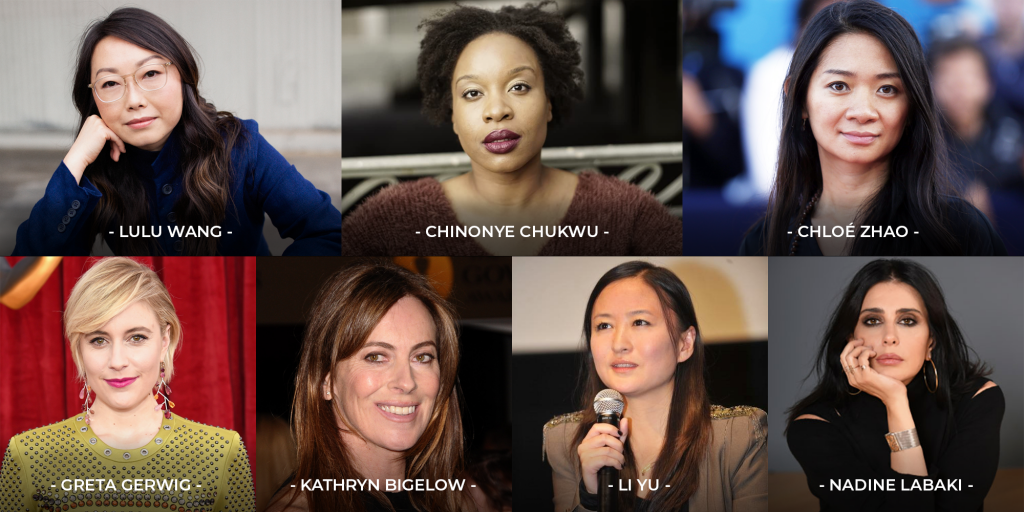 Lulu Wang
Lulu is an American Director who is well known for writing and directing the comedy-drama films Posthumous (2014) and The Farewell (2019). The Farewell, especially, is about a Chinese family who discover their grandmother is in her last days and decide to keep her in the dark, scheduling a wedding to gather before she dies. The movie went on to win Golden Globe and BAFTA Awards.
Chinonye Chukwu
A Nigerian-American by nationality, Chinonye Chukwu is the first woman of color to win the U.S. Dramatic Grand Jury Prize at the Sundance Film Festival for her movie Clemency – a story that revolves around a prison warden who strikes up an unique bond with a death-row inmate.
Chloé Zhao
Chloé is a Chinese filmmaker popularly known for her directorial masterpiece, Nomadland. The movie is about a woman who loses everything in the great Recession and embarks on a journey through the American West, living as a van-dwelling, modern-day nomad. Chloé worked magic with Frances McDormand and a cast of real-life nomads to deliver a highly acclaimed film that was nominated across various award categories at the Golden Globes, Screen Actors Guild Awards and the Venice Film Festival amongst many others.
Greta Gerwig
Greta is an American actress, playwright, screenwriter, and director. She earned a Golden Globe award nomination for her role in Frances Ha (2012). Greta made her solo directorial debut with the critically acclaimed comedy-drama film Lady Bird (2017), however, it was Little Women (2019) that secured her nominations at the Academy Awards, Golden Globes and BAFTA Awards to name a few.
Kathryn Bigelow
Kathryn – an American film director, producer, and screenwriter, is known for covering a wide range of genres. She is well known for the movie Zero Dark Thirty, which is based on the decade-long hunt for al-Qaeda terrorist leader Osama bin Laden after the September 2001 attacks. Run-and-gun filmmaking has a precision only Bigelow can bring to life, as that feeling of endless pursuit is captured so beautifully through action and characters-in-motion. Zero Dark Thirty was nominated for an array of awards namely the Academy Awards, Screen Actors Guild, Golden Globes and the BAFTA Awards.
Li Yu
Li, a Chinese film director and screenwriter began her career in entertainment at a young age, serving as a presenter at a local TV station. Her first film, Fish and Elephant, billed as the first mainland Chinese feature scooped up awards at the Venice and Berlin Film Festivals, while Buddha Mountain (2010) took on the subject of China's one-child policy and earned a respectable $11.7 million at the Chinese box office.
Nadine Labaki
Nadine is a Lebanese actress, director and activist who first came to the spotlight as an actress in the early 2000s. With her universally acclaimed drama Capernaum (2018), she became the first Arab woman to ever be nominated for an Academy Award in the Best Foreign Language Film category. Her directorial debut, Caramel (2007), premiered at the Cannes International Film Festival and became an essential feminist film. Undoubtedly one of the most accomplished filmmakers to ever emerge from the Middle East and North Africa, Nadine has paved the way for many Arab women in film.
As the theme for International Women's Day 2021 is #ChooseToChallenge, we commend these female directors of diverse backgrounds for going above and beyond, within the typically male dominated field of filmmaking, to deliver some of the most exceptional movies the BIG screen has ever witnessed!
Sources: IndieWire, Wikipedia, IMDB, BBC, LA Times, Egyptian Streets and SCMP.
Women Take Charge of Hollywood in 2020
Women – directors and actors, are set to take charge of Hollywood in 2020!
According to World Economic Forum, the number of women behind the camera on Hollywood movies jumped to record levels in 2019, with 12 directing top-grossing films including Frozen II, Captain Marvel and Hustlers.
Additionally, a study by the Annenberg Inclusion Initiative at the University of Southern California found that women made up 10.6% of directors of the top movies last year, more than double the percentage in 2018 and the highest percentage of female directors in the past decade.
2020 is already off to a good start with five of the year's most anticipated blockbusters – Bird of Prey, Mulan, Black Widow, Wonder Woman 1984 and Eternals – all directed by women.
Birds Of Prey
Director: Cathy Yan
Release Date: February 6, 2020
Birds of Prey, will be DC's first venture in 2020 and the first movie from the studio to come after Todd Phillips' acclaimed Joker movie. The movie stars Margot Robbie – reprising her famous role of Harley Quinn, and will feature a few other leading ladies such as Mary Elizabeth Winstead, Jurnee Smollett-Bell and Rosie Perez (to name a few).
Mulan
Director: Niki Caro
Release Date: March 26, 2020
Disney's next live action remake will not be a musical and is missing the indestructible Mushu in its first trailer. However, audiences need not fret, as this version of Mulan from Niki Caro is paving its own path and staying clear of mimicking the 1998 animated classic.
Black Widow
Director: Cate Shortland
Release Date: April 30, 2020
One of Marvel's big releases this year will be by a female director – Cate Shortland, and follows a leading superhero – Natasha Romanoff  (also known as Black Widow) played by Scarlett Johansson. Black Widow's solo movie has been a long time coming as a result of Scarlett Johansson's character being a popular in the Avengers series. The story of Natasha Romanova should give audiences a real chance to see her in action and outside the realm of an ensemble movie.
Wonder Woman 1984
Director: Patty Jenkins
Release Date: June 4, 2020
As a sequel starring a popular DC comics character, it's no real surprise that Wonder Woman 1984 – directed by yet another leading female director Patty Jenkins, is topping the list of most anticipated  movies in 2020. Gal Gadot will also be back to reprise her role of Diana Prince, with Kristen Wiig taking on the role of Barbara Minerva (better known as Cheetah) – the archenemy of Wonder Woman.
Eternals
Director: Chloé Zhao
Release Date: October 29, 2020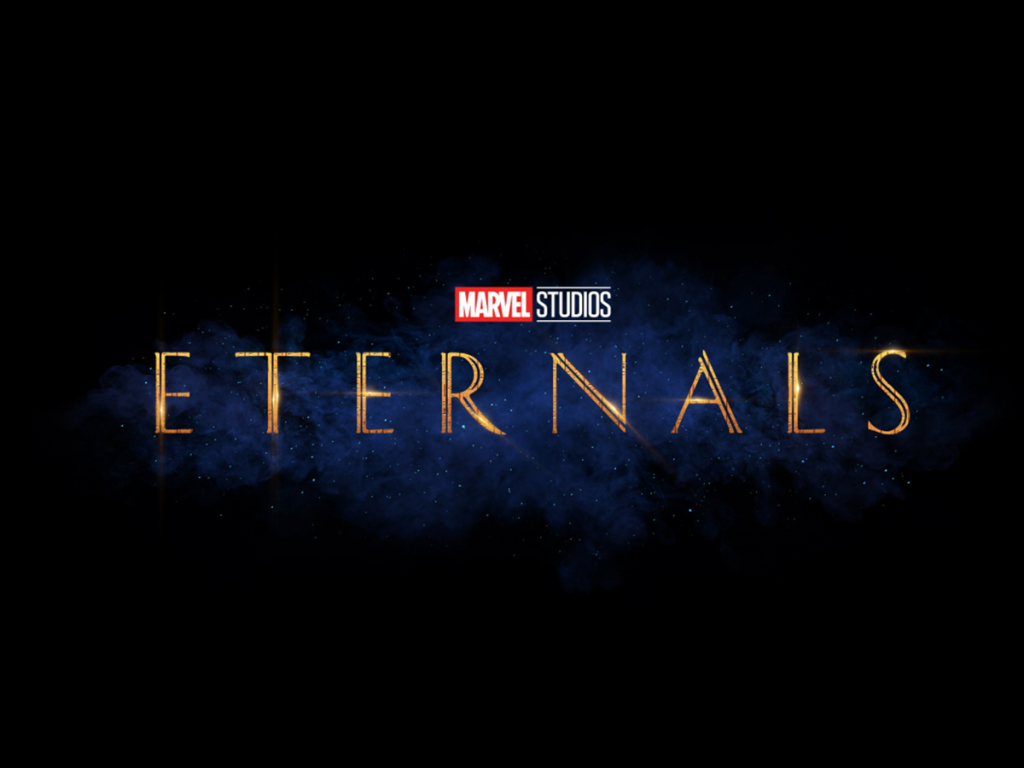 In April 2018, Marvel Studios announced that they will be developing a film based on the Comic book series Eternals. Directed by Chinese film director Chloé Zhao – known for The Rider, the film will star leading female actresses such as Angelina Jolie, Salma Hayek and Gemma Chan, alongside Game of Thrones' Kit Harington and Richard Madden. The Eternals are immortal aliens who should possibly offer much to the cosmic side of Marvel's Phase Four.
According to a list of the most anticipated movies of 2020 by Fandango, around half will be led by women. It's also worth pointing out that from this list, the top four movies are female-directed.
Visit the Movie Planner section of our website to watch trailers of other upcoming movies in 2020.
Sources: Variety, World Economic Forum and Fandango.