MVM-VOX | Private Screening | Guardians of the Galaxy Vol.3
Motivate Val Morgan, in partnership with VOX Cinemas recently hosted an exclusive private screening of Marvel Studios' Guardians of the Galaxy Vol. 3 at Mall of the Emirates.
The event, attended by over 150 agency and direct clients, offered attendees an immersive cinematic experience in the Dolby Atmos auditorium, and a specially curated ad showcase playlist and preshow.

Avinash Udeshi, COO of Motivate Val Morgan, opened the event with a speech, providing  valuable insights into the cinema industry's resurgence since the pandemic. Ten lucky invitees discovered complimentary luxury movie passes concealed under their seats, while kids in attendance were presented with complimentary movie passes to watch a movie of their preference.
Our heartfelt appreciation goes out to VOX Cinemas for their invaluable support in organizing and executing this screening of Guardians of the Galaxy Vol. 3. We also extend our gratitude to all the guests in attendance for making this event a truly memorable experience.
Stay tuned for future 'Private Screenings' in the UAE and in our other markets.
Contact us for cinema advertising opportunities.
CinemaCon 2023 – Roundup
The 2023 edition of CinemaCon drew to a successful close after four days of thrilling presentations, demonstrations, and discussions, which offered an unparalleled opportunity for industry leaders to come together and discuss the future of cinema.
CinemaCon attendees were privy to exclusive product presentations, cutting-edge technology demonstrations, and thought-provoking panel discussions featuring experts from various sectors of the industry, including studio executives, theatre operators, and technology providers.
Leading studios, including Disney, Paramount Pictures, Sony Pictures, Universal Studios, and Warner Bros. Discovery, presented their latest trailers for upcoming theatrical releases, and as always, the event concluded with the 'Big Screen Achievement Awards' –  held in honor of celebrities whose contributions to the industry have helped shape cinema into what it is today.
If you missed any of the presentations, fear not! Here are the latest trailers that were released during the event:
Sony Pictures
Sony Pictures set the tone for CinemaCon 2023 by showcasing a variety of major movie trailer releases and announcements. Some of the notable titles that were unveiled included Spider-Man: Across the Spider-Verse, Gran Turismo: The Movie, The Equalizer 3, and Insidious: The Red Door.
The Equalizer 3
Two-time Oscar winner Denzel Washington presented the first trailer of The Equalizer 3, in which he reprises the role of former government assassin Robert McCall. The film is described as the "final chapter" in the story, indicating that it could be the last with Washington as Robert.
The film is set to release in cinema on 31 August 2023.
Gran Turismo: The Movie
Orlando Bloom and Stranger Things star David Harbour presented a new trailer for Gran Turismo: The Movie. The film is based on the life of Jann Mardenborough, a real-life Gran Turismo player who became a professional racer. Archie Madekwe plays Mardenborough in the film. It also stars Djimon Hounsou as Mardenborough's father. Harbour plays Jack Salter, a retired race car driver, who trains Jann.
The film is set to release in cinema on 10 August 2023.
Insidious: The Red Door
CinemaCon 2023 attendees were treated to an extended trailer for Insidious: The Red Door.The new footage showed an adult Dalton (Ty Simpkins) being haunted by a wide variety of demons while now attending college. At the request of his wife Renai (Rose Byrne), father Josh (Patrick Wilson) accompanies him to help move into his college dorm where he realizes that Dalton's connection to "the Further" is coming back in full force.
The film is set for release in cinema on 6 July 2023.
Spider-Man: Across the Spider-Verse
Fourteen minutes from Spider-Man: Across the Spider-Verse was shown at CinemaCon 2023 as the studio is still finishing the movie. The latest trailer shows Miles Morales as he returns for the next chapter of the Oscar-winning Spider-Verse saga, Spider-Man: Across the Spider-Verse. After reuniting with Gwen Stacy, Brooklyn's full-time, friendly neighborhood Spider-Man is catapulted across the Multiverse, where he encounters a team of Spider-People charged with protecting its very existence. But when the heroes clash on how to handle a new threat, Miles finds himself pitted against the other Spiders and must redefine what it means to be a hero so he can save the people he loves most.
The film is set to release in cinema on 1 June 2023
Other movies showcased by Sony Pictures included Kraven the Hunter (5 October 2023), Dumb Money (19 October 2023) and Napoleon (21 November 2023).
Warner Bros. Discovery
Warner Bros. Discovery presented a slew of trailers and announcements on 25 April, the second day of the mega event. Here is a look at the studio's upcoming releases including three DC Extended Universe (DCEU) movies — The Flash, Blue Beetle and Aquaman and the Lost Kingdom.
The Flash
Ezra Miller plays two versions of Barry Allen in different realities. While Ben Affleck appears as Batman in his own reality, Michael Keaton returns as the Dark Knight in an alternate reality in the story. Sasha Calle's Supergirl and Michael Shannon's General Zod are also seen in much more detail in the new trailer.
The film is set to release in cinema on 15 June 2023.
Blue Beetle
The Blue Beetle footage shown at CinemaCon 2023 was very similar to the trailer that was recently released. However, it did give us an even better look at the villainous Carapax. The trailer shows what fans have already seen, which is Xolo Maridueña's Jamie Reye getting his hands on an alien object that looks like a mystical scarab which turns him into a superhero.
The film is set to release in cinema on 17 August 2023.
Barbie
Margot Robbie and Ryan Gosling joined director Greta Gerwig for an extended trailer release of Barbie.
The film is set to release in cinema on 20 July 2023.
Other movies showcased by Warner Bros. Discovery included: Dune: Part Two (2 November 2023), Aquaman and the Lost Kingdom (19 December 2023), Wonka (14 December 2023), The Color Purple (24 December 2023), The Nun II (7 September 2023), Tim Burton's Beetlejuice (TBA).
Disney
Disney brought Marvel Studios, Walt Disney Animation and Pixar films to CinemaCon 2023. Among these were MCU films Guardians of the Galaxy Vol. 3 and The Marvels, animated movie Elemental, and highly anticipated movies The Little Mermaid and Indiana Jones and the Dial of Destiny.
A Haunting in Venice
The third instalment in Kenneth Branagh's Hercule Poirot movies had its first teaser trailer release at CinemaCon 2023.
The film is set to release in cinema on 14 September 2023.
Taika Waititi's Next Goal Wins
The maverick Taika Waititi is ready with his sports comedy film Next Goal Wins. It is about the American Samoa football team, known infamously for its 31-0 loss to Australia in a FIFA game in 2001. The film follows Michael Fassbender's Thomas Rongen, a coach who is hired to help the team qualify for the 2014 FIFA World Cup.
The film is set to release in cinema on 16 November 2023.
Elemental
Pixar's Elemental is an animated film about residents of Element City, each of whom belong to an elemental group — land, air, water and fire. The extended 20-minute clip focussed on a fire element character, Ember, from the time she was a baby to her younger years. Unable to control her temper, she causes a disaster which brings her in conflict with water-element character Wade.
The film is set to release in cinema on 15 June 2023.
Indiana Jones and the Dial of Destiny
Indiana Jones and the Dial of Destiny concluded Disney's slate of presentations at the event. Attendees got to see an action-packed clip from the upcoming film. The clip followed Harrison Ford's Indy and Phoebe Waller-Bridge's Helena in pursuit of Mads Mikkelsen's antagonist character Jürgen Voller through Tangier in Morocco.
The film is set to release in cinema on 29 June 2023.
Other movies showcased by Disney included: The Creator (28 September 2023) and Wish (21 November 2023).
Paramount Pictures
Paramount Studios showcased their 2023 and 2024 slates of highly anticipated movie titles during their presentation at CinemaCon 2023.
Teenage Mutant Ninja Turtles: Mutant Mayhem
CinemaCon 2023 was treated to a brand new look at Teenage Mutant Ninja Turtles: Mutant Mayhem. The footage was extended from the already-released teaser.
The film is set to release in cinema on 3 August 2023.
The studio showcased a full 20 minutes of the upcoming film Mission: Impossible – Dead Reckoning Part One, starring Tom Cruise and set to release on 11 July 2023, along with the first trailer for Martin Scorsese's Killers of the Flower Moon, which is scheduled for release on 19 October 2023, and a first look at A Quiet Place: Day One, set to release on 8 March 2024.
Universal Studios and Focus Features
Universal and Focus Features presented their films after Disney on Day 3 of CinemaCon 2023.
Oppenheimer
Christopher Nolan took to the stage to introduce Oppenheimer, one of the most-anticipated movies of 2023. Nolan said that a full trailer may be attached to Guardians of the Galaxy Vol. 3 theatrical release. A five-minute reel was then shown to attendees. Cillian Murphy plays J. Robert Oppenheimer in the film. Matt Damon essays Major General Leslie Groves. Among the A-list star cast of the film are Emily Blunt, Robert Downey Jr., Florence Pugh, David Dastmalchian, and Rami Malek among others.
The film is set to release in cinema on 20 July 2023.
Fast X
Vin Diesel made a surprise appearance at CinemaCon 2023 to announce that Fast X – Part 2 will be released in theaters in 2025. The announcement was made after the first part of the movie, Fast X, which is set to be released in cinemas on 18 May 2023. The event came to a close for the day following a trailer of Fast X.
Other titles showcased by Universal and Focus Features included: Drive-Away Dolls (22 September 2023), Kung Fu Panda 4 (6 March 2024), Wicked (November 2024).
Source: Lifestyle Asia, DiscussingFilm
Armani Code | Integrated Cinema Campaign | KSA
L'Oréal booked an integrated cinema campaign with Motivate Val Morgan – through, Universal Media to promote their extended brand offering – Armani Code by Giorgio Armani.
Actor Regé-Jean Page embodies the modern, forward-looking rendition of masculinity that sits at the heart of the Armani Code philosophy.
The 15 sec. on-screen commercial was booked as a sponsorship spot at VOX Cinemas – Kingdom Centre Riyadh – KSA for a period of 4 weeks starting 10th November, coinciding with the release of Marvel's blockbuster Black Panther: Wakanda Forever.
The off-screen component included a sampling activity prior to the screening of Black Panther: Wakanda Forever at VOX – Kingdom Centre Riyadh on the weekend of November 10th – 12th, 2022.
Perfume samples were placed on the seats, along with an Armani Code flyer, featuring Regé-Jean Page, and a QR Code for the audience to scan and order the perfume online.

Combining on-screen advertising with sampling at the cinema is an effective strategy when seeking to engage audiences with a new product.
Got a product launch ahead? Contact us to know more on how integrated campaigns can help move your brand closer to its target audience.
Motivate Val Morgan | Private Screening | Thor: Love and Thunder
Motivate Val Morgan in partnership with VOX Cinemas, hosted a private screening of Thor: Love and Thunder at Mall of the Emirates on Thursday 14th July at – the first screening post COVID-19 and for the year 2022.
With an attendance of over 75 invitees – a mix of agency and direct clients (and their family members), the private screening was a massive success and the first of many more ahead for this year!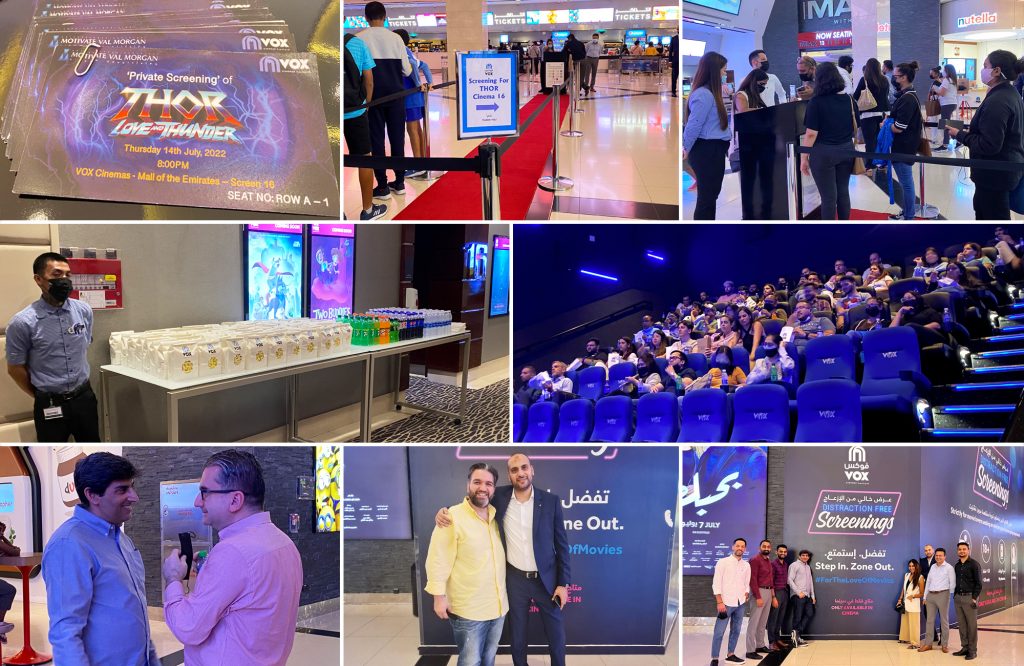 We would like to take this opportunity to sincerely thank VOX Cinemas for helping us organize and execute this screening – making it a memorable one!
Finally, a huge thank you out to our invitees who attended, thus contributing to its immense success.
Stay tuned for more updates on future 'Private Screenings' by Motivate Val Morgan.
Atlantis | Cinema Activation | VOX Cinemas – Mall of the Emirates
Atlantis recently executed a cinema activation – 'Cinevation' – during a Black Widow session in the IMAX auditorium of VOX Cinemas – Mall of the Emirates.
The Atlantis ad booked to screen alongside the blockbuster Black Widow played first, followed by the activation video with a message to the audience to look under their seats for a special surprise – vouchers to visit Aquaventure Waterpark.
One lucky couple also won the bumper price – a romantic staycation at Dubai's most iconic resort.
On Screen Commercial:
Activation Video:
The cinema activation was part of an annual deal booked by Atlantis (through Magna Global) to promote the resort's Marine & Water Park, F&B and Rooms alongside eight movies releasing between 2021 and 2022 – including No Time to Die, Gucci and Missions: Impossible 7.
Have a similar or more creative in-cinema activation in mind for your brand? Contact a member of our sales team today for more information.
Shang-Chi: The Story Behind Disney's Successful Experiment
Shang-Chi and the Legend of the Ten Rings – Marvel's first epic to star an Asian hero and Disney's first theatrical-only release since 2019, had a lot of factors against it, but it didn't just overcome them, it practically somersaulted over.
According to tracking website Box Office Mojo, Shang-Chi earned $8.8 million from Thursday night (September 2) previews which began at 7pm across North America, the second highest preview result of the pandemic era behind Black Widow's $13.2 million, but rang up an estimated US$75.5 million at U.S. theaters between Friday September 3, and Sunday September 5 (labor weekend). As of September 19, the blockbuster has garnered US$160.9 million and US$112 million at the domestic and international box office (respectively), which equates to over US$272.9 million at worldwide box office (1.8 times the production budget of US$150 million), and is the second biggest opening of 2021.
Bob Chapek, Disney's CEO, described the film as an "interesting experiment", for the movie was the first franchise by studio to exclusively release in theatre, without the simultaneous release on Disney+, since the outbreak of the pandemic. But Simu Liu, the lead actor in Shang Chi, wrote on twitter – "We are not an experiment… We are the surprise."
Media and industry pundits too labeled Shang-Chi as a 'gamble' for the studio's choice of committing to a theatre only release, citing various reasons: the pandemic affected box office ticket sales, the fact that Labor Day weekend is typically slow for theaters, and the protagonist is a newcomer (with tweethearts of social media even referring to Liu as 'Shang-Who'). However, based on movie reviews and box office figures: Shang-Chi broke the high-risk perception by major studios of releasing exclusively in theatres and not having a simultaneous streaming release, proved that the pandemic won't stop people showing up for Marvel, and that even on a traditionally slow weekend, audiences were willing to return to the big screen for highly anticipated blockbusters.
After Black Widow, Jungle Cruise and Cruella concurrently released on Disney+, the studio announced last week that the rest of its 2021 slate — including Marvel's Eternals and Steven Spielberg's adaptation of West Side Story — will each screen exclusively in theaters. The news is promising for cinema exhibitors, for Disney films are routinely among the highest-grossing of the year.
Next up for Marvel are Venom: Let There Be Carnage, Eternals and Spider-Man: No Way Home, releasing October 21, November 4 and December 16, 2021.
Contact us for cinema advertising alongside these upcoming blockbusters.
Sources: npr, The Numbers, Variety, Vulture, L.A Times and Cinemablend
Women Take Charge of Hollywood in 2020
Women – directors and actors, are set to take charge of Hollywood in 2020!
According to World Economic Forum, the number of women behind the camera on Hollywood movies jumped to record levels in 2019, with 12 directing top-grossing films including Frozen II, Captain Marvel and Hustlers.
Additionally, a study by the Annenberg Inclusion Initiative at the University of Southern California found that women made up 10.6% of directors of the top movies last year, more than double the percentage in 2018 and the highest percentage of female directors in the past decade.
2020 is already off to a good start with five of the year's most anticipated blockbusters – Bird of Prey, Mulan, Black Widow, Wonder Woman 1984 and Eternals – all directed by women.
Birds Of Prey
Director: Cathy Yan
Release Date: February 6, 2020
Birds of Prey, will be DC's first venture in 2020 and the first movie from the studio to come after Todd Phillips' acclaimed Joker movie. The movie stars Margot Robbie – reprising her famous role of Harley Quinn, and will feature a few other leading ladies such as Mary Elizabeth Winstead, Jurnee Smollett-Bell and Rosie Perez (to name a few).
Mulan
Director: Niki Caro
Release Date: March 26, 2020
Disney's next live action remake will not be a musical and is missing the indestructible Mushu in its first trailer. However, audiences need not fret, as this version of Mulan from Niki Caro is paving its own path and staying clear of mimicking the 1998 animated classic.
Black Widow
Director: Cate Shortland
Release Date: April 30, 2020
One of Marvel's big releases this year will be by a female director – Cate Shortland, and follows a leading superhero – Natasha Romanoff  (also known as Black Widow) played by Scarlett Johansson. Black Widow's solo movie has been a long time coming as a result of Scarlett Johansson's character being a popular in the Avengers series. The story of Natasha Romanova should give audiences a real chance to see her in action and outside the realm of an ensemble movie.
Wonder Woman 1984
Director: Patty Jenkins
Release Date: June 4, 2020
As a sequel starring a popular DC comics character, it's no real surprise that Wonder Woman 1984 – directed by yet another leading female director Patty Jenkins, is topping the list of most anticipated  movies in 2020. Gal Gadot will also be back to reprise her role of Diana Prince, with Kristen Wiig taking on the role of Barbara Minerva (better known as Cheetah) – the archenemy of Wonder Woman.
Eternals
Director: Chloé Zhao
Release Date: October 29, 2020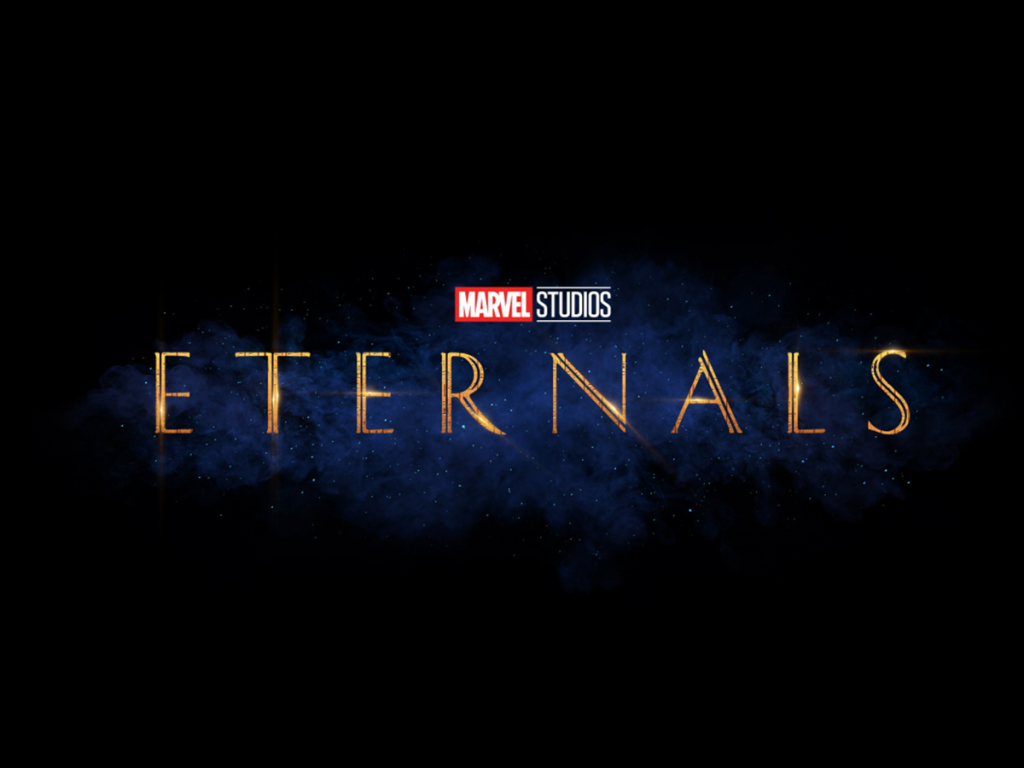 In April 2018, Marvel Studios announced that they will be developing a film based on the Comic book series Eternals. Directed by Chinese film director Chloé Zhao – known for The Rider, the film will star leading female actresses such as Angelina Jolie, Salma Hayek and Gemma Chan, alongside Game of Thrones' Kit Harington and Richard Madden. The Eternals are immortal aliens who should possibly offer much to the cosmic side of Marvel's Phase Four.
According to a list of the most anticipated movies of 2020 by Fandango, around half will be led by women. It's also worth pointing out that from this list, the top four movies are female-directed.
Visit the Movie Planner section of our website to watch trailers of other upcoming movies in 2020.
Sources: Variety, World Economic Forum and Fandango.
2019 Set to be Disney's Biggest Year Ever!
In 2019, Walt Disney Studios may break box office records for having the highest-grossing year of all-time for a Hollywood studio.
Since the start of Hollywood's golden age, Disney has been at the forefront, pushing forward creativity – mainly animation movies.
While Disney experimented in live-action films over the years, it wasn't until the 2000s that they really took the medium seriously – with their very first Pirates of the Caribbean movie, The Curse of the Black Pearl.
Gore Verbinski's 2003 Pirates of the Caribbean movie was the studio's first PG-13 film ever, and its overwhelming success ultimately convinced Disney to pursue more movies in that vein.
Eventually, that meant acquiring Marvel Entertainment in 2009 and Lucasfilm in 2012. Thanks to a steady stream of Marvel, Pixar, and Star Wars releases, as well as a new trend in live-action remakes from the company's flagship studio, Disney has managed to dominate the worldwide box office, and 2019 seems to be the year where the studio will take things to the next level.
Walt Disney Studios is set to release nine blockbusters in 2019, and while nine releases are a lot for one year, it's actually the size of them that's truly overwhelming:
Captain Marvel (March)
Dumbo (March)
Avengers: Endgame (April)
Aladdin (May)
Toy Story 4 (June)
The Lion King (July)
Artemis Fowl (August)
Frozen 2 (November)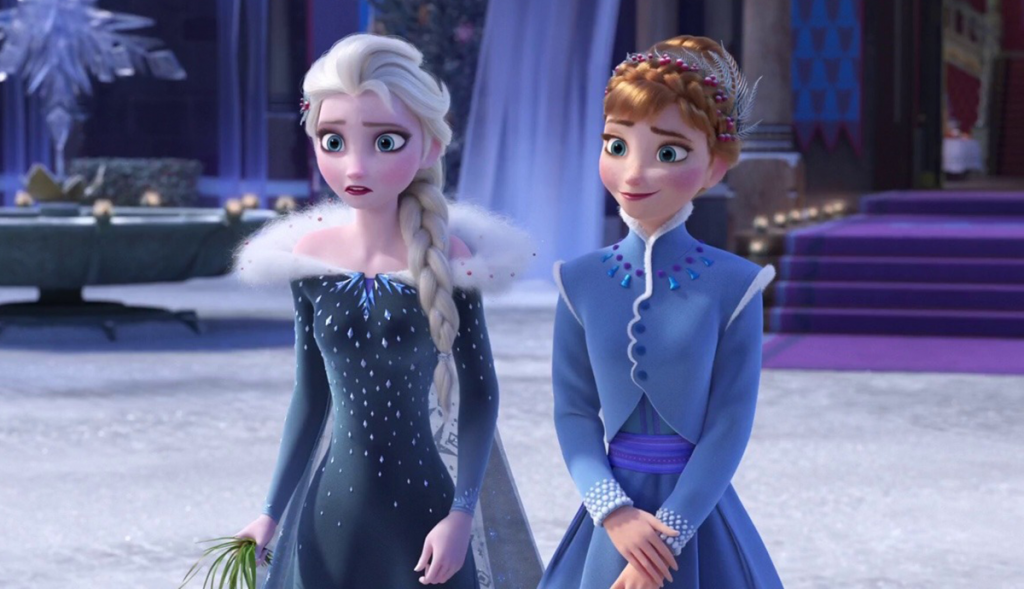 *Awaiting the release of the trailer
Star Wars: Episode IX (December)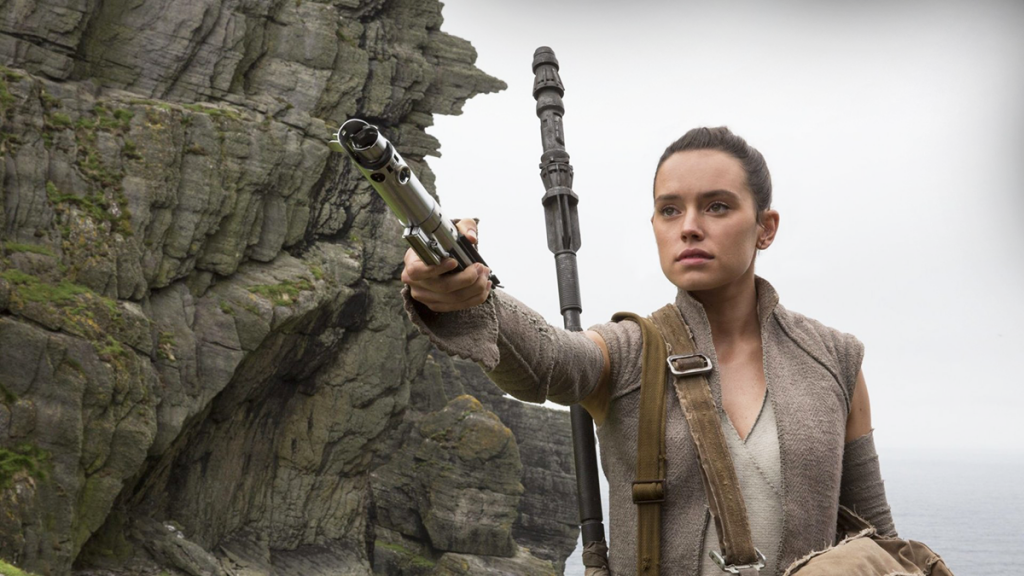 *Awaiting the release of the trailer
Taking all of these movies into account – two saga endings, two massive live-action remakes, and several other highly-anticipated films, Disney is on track to top their record of being the only studio in history to earn US$6 billion at the worldwide box office twice. In fact, they just might be the first studio to hit US$7 billion (if not higher) in 2019. With Avengers and Star Wars releasing in the same year, not to mention another Frozen film, it's VERY possible.
Disney Movie Success – UAE

Don't miss out on advertising your brand alongside these highly anticipated Disney Blockbusters of 2019.
Contact us for more information on cinema advertising opportunities across the Motivate Val Morgan circuit.
Sources: ScreenRant, YouTube and MVM Analysis