UAE Wins 21 Lions at The Cannes Lions Festival 2021
UAE creative agencies bag two gold, six silver and thirteen bronze lions at the recently concluded virtual Cannes Lions Festival 2021!
The Cannes Lions Festival 2021 drew to a close on Friday 25th June, which for the first time in history – due to the ongoing pandemic, took place online via the LIONS Live platform.
The UAE bagged 21 Lions in total for 2020 and 2021 – 2 Gold, 6 Silver and 13 Bronze Lions, across multiple categories, including newly introduced categories such as Sustainable Development Goals, Creative eCommerce and Creative Strategy.
This year's winning agencies from the UAE included Impact BBDO, Memac Ogilvy, FP7 McCann, TBWA\RAAD, Mullenlowe MENA and VMLY&R.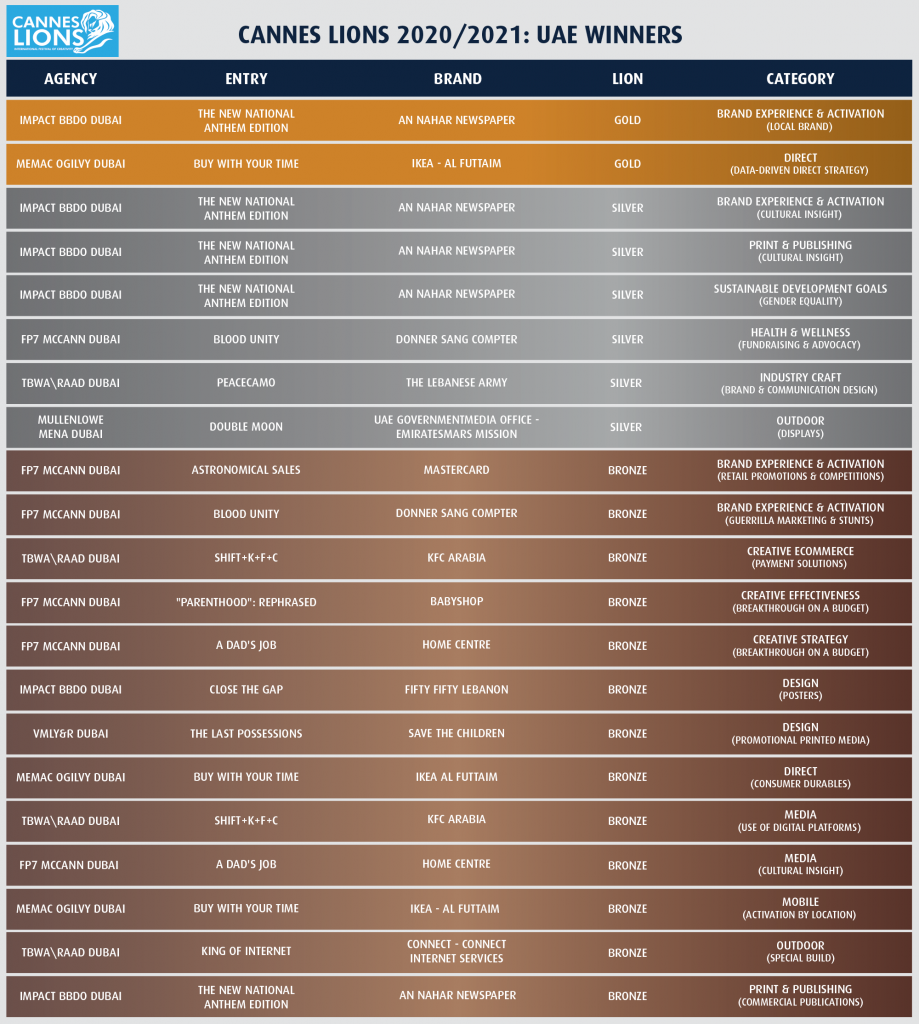 Addressing the Cannes Lions Live audience during the Awards Show, Simon Cook, Managing Director, LIONS, said, "Over the past five days we've seen the return of the global creative benchmark, and the winning work that sets the bar for the entire industry. We've seen inspirational talks, taken part in learning programmes, celebrated creative excellence through our Award Shows and Debriefs – and come together as a community, united in the belief that creativity has the power to build business, shape society, and change the world for the better."
2021 also witnessed 10 leading advertising and media professionals from the UAE represent the country as jury members at this year's Festival.
Paul Shearer (Chief Creative Officer, Impact BBDO Dubai), Jennifer Fischer (Chief Innovation Officer, TBWA\RAAD) and Dida Atassi (Design Director, Accenture Interactive Middle East) were part of the Awards jury across Industry Craft, Innovations and Design categories respectively, and joining them as Shortlist jury members were Asad Rehman (Director Media and Digital Transformation, Unilever MENA) for Media, Amy Brill (Head of PR, M&C Saatchi) for PR, Vidya Manmohan (Founder and Creative Chairwoman, V4 Advertising LLC) for Brand Experience & Activation, Serena Abi Aad (Head of Content, Havas Dubai) for Film, Akanksha Goel (Founder & CEO, Socialize) for Social & Influencer, Alex Pineda (Creative Director, TBWA\RAAD) for Direct and Fabio Silveira (General Manager, Havas Dubai) for Outdoor.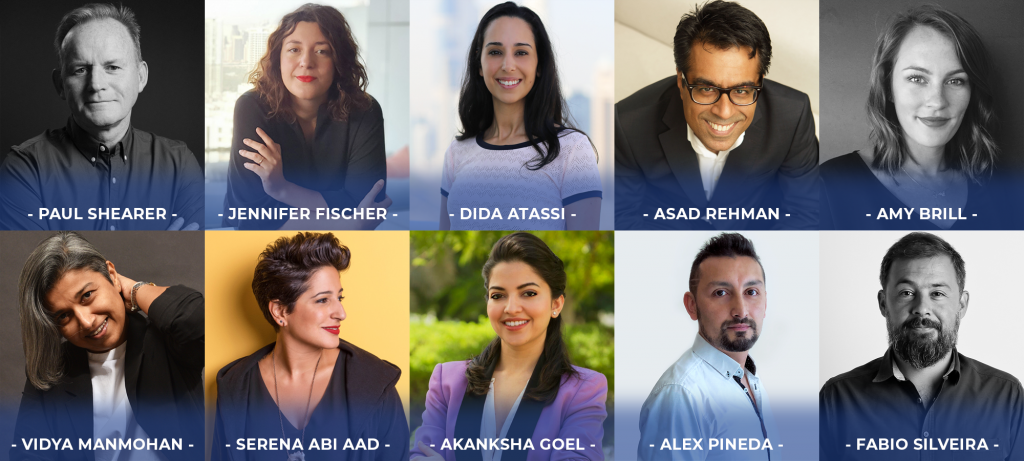 Running parallel to the Cannes Lions Festival are the Young Lions Competitions (for young creative below the age of 30 years) and Roger Hatchuel Academy (a mentorship programme for university students in the field of creative communications).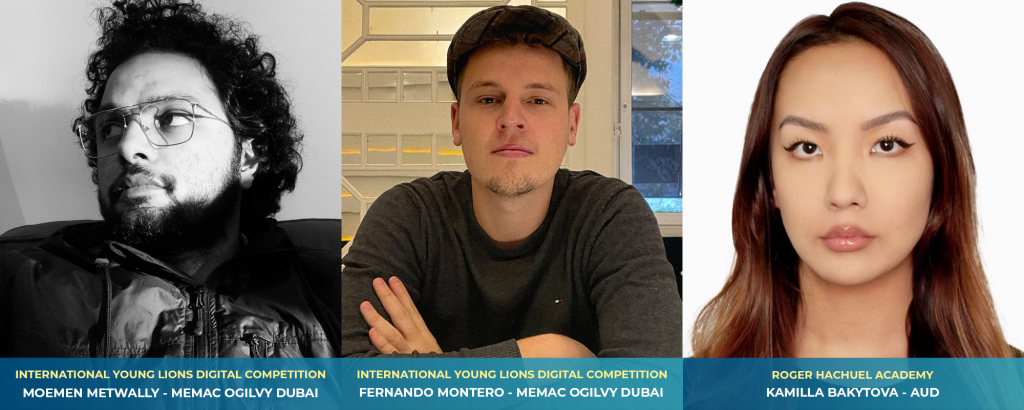 Having won Gold at the UAE Young Lions Digital Competition 2021, Moemen Metwally and Fernando Montero from Memac Ogilvy Dubai represented the UAE at the International Young Lions Digital Competition.
Kamilla Bakytova – a student at American University in Dubai (AUD), pursuing a Bachelor of Fine Arts in Visual Communication (majoring in advertising), was selected to represent the UAE at the prestigious Roger Hachuel Academy.
As the official UAE representatives of the Cannes Lions International Festival of Creativity, Motivate Media Group and Motivate Val Morgan warmly congratulates all winning agencies, jury members and both Young Lions and Roger Hatchuel Academy participants from the UAE, and look forward to yet another successful Festival in 2022.
Sources: Cannes Lions and Campaign Middle East
42courses | Online Learning | Cannes Lions
As part of the Festival's plan to extend its learning opportunities throughout the year, Cannes Lions has announced a new series of online courses, produced in conjunction with digital learning provider 42courses.
The new suite of learning products – designed to teach creative marketers from around the world the key skills needed to excel in the world of marketing, will extend the reach of Lions training content, far beyond the Festival's previous reach.
Each course features practical, step-by-step masterclasses from high profile creative leaders from around the world, as well as insights from the festival itself and Lion-winning work to provide tangible skills.
Among the industry experts contributing to the course are:
Keith Reinhard (Chairman Emeritus, DDB)
Debbi Vandeven (Global Chief Creative Officer at VMLY&R)
Rory Sutherland (Ogilvy UK Vice-Chairman)
Gabriela Lungu (Founder, WINGS Creative Leadership Lab)
The courses take less than a day to pass, can be taken on any device any time and available on demand with lifetime 24/7 access and support.
Each course costs $100 and is split into a number of short bite sized enjoyable lessons that are made up of a mixture of videos, case studies, text and questions.
Earn points, climb leaderboards and learn from others from around the world as they progress. The person topping the leaderboard as of 17th May will win a free pass to Cannes Lions 2019.
The first course to be made available is a course on storytelling:
This new offer adds to the Cannes Lions School, which takes place during the festival in June. It is designed to bring an extensive list of training courses to young festival attendees and has been a core part of the Young Lions experience since 1995.
Learn more about upcoming courses and available company packages. Download the information sheet on 42courses for more information.
Sources: Cannes Lions and WARC