VOX Cinemas Opens Fifth Location in KSA at Kingdom Centre
April 23, 2019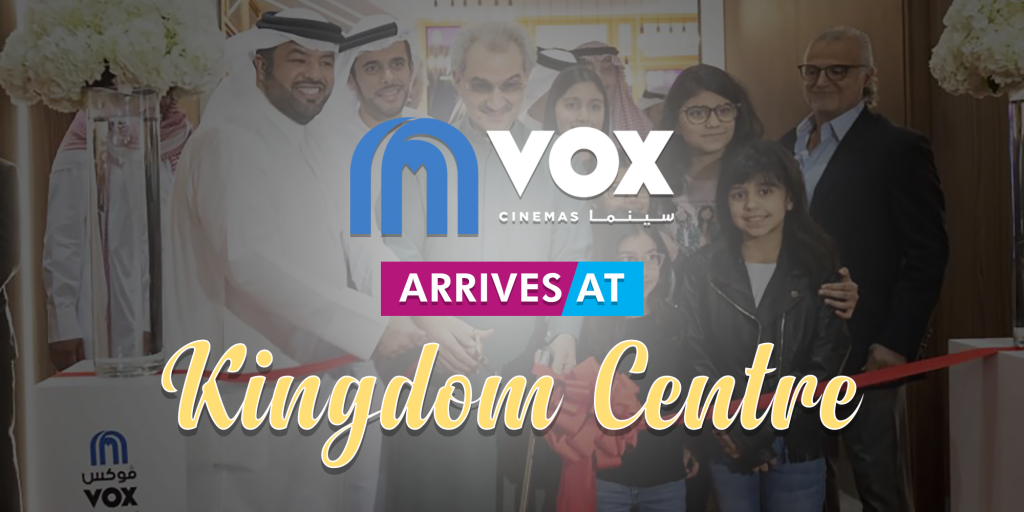 VOX Cinemas opened its fifth location in KSA at Kingdom Centre (Riyadh) on Tuesday 16th April 2019, and as part of this launch, introduced a new luxurious cinema experience – the first of its kind in Saudi Arabia. The ribbon-cutting ceremony marked the official opening of this premium cinema and was graced by HRH Prince Alwaleed bin Talal bin Abdulaziz al Saud – a member of the royal family.
The cinema features 8 screens with a total seating capacity of 228 seats, and includes VVIP experiences – an amalgamation of a fine dining concept, boutique décor and state-of-the-art audio-visual technology (immersive surround sound and crystal-clear projection). Each auditorium has been designed to provide guests with a breathtakingly luxurious experience and features reclining leather seating with individual call buttons for in-cinema waiter service. The gourmet menu includes unique items such as 24k gold wrapped steak frites, 24k gold coated chocolate fondant, gold dusted salted caramel popcorn and bespoke mocktails made with exotic ingredients.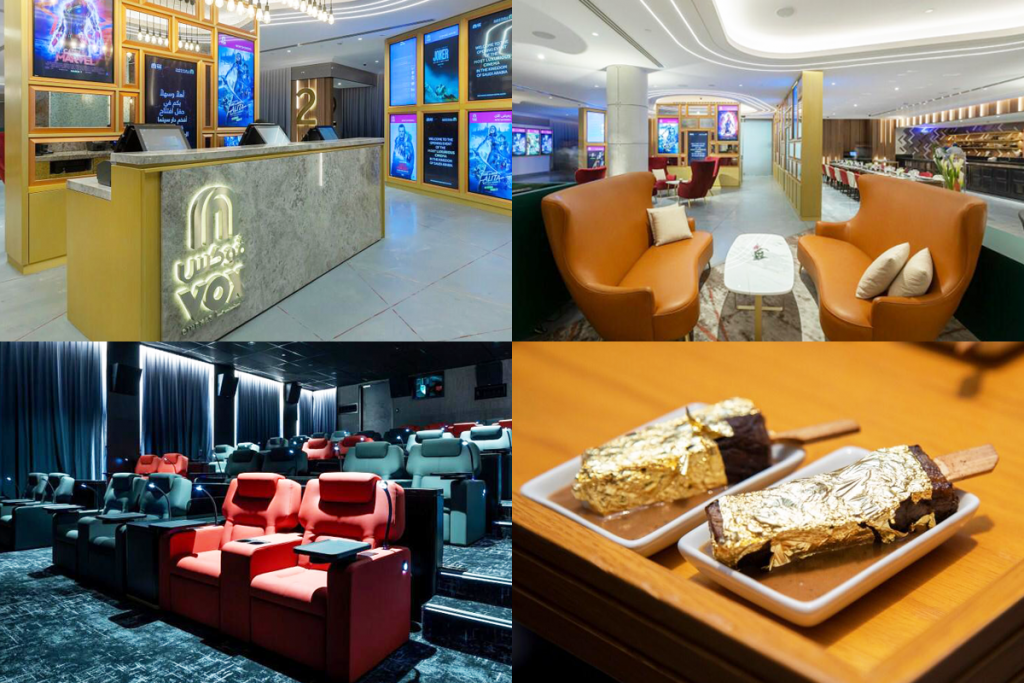 In an interview with Vogue about the new VOX Cinemas, Mohamed Al Hashemi – Country Manager for KSA at Majid Al Futtaim, said, "It will be a different experience to watch films. It does not appear as a cinema, it is a luxurious dining experience with screen displays, and it is the first of its kind in the Middle East to open in Saudi Arabia."
He added, "In the Kingdom, 30 million people are different in taste, some of them want a different cinematic experience and some want to buy cheaper tickets, and every product we offer at VOX has certain customers."
"Since launching our first multiplex in Riyadh Park a year ago, we strongly believed in the future of entertainment in Saudi Arabia. Today, we are brought one step closer to achieving our vision with the launch of one of the most luxurious cinema experiences in the world. The journey has been nothing short of inspiring and is one that we will continue to be a part of as we break new barriers in parallel with the growth of our operation," he said.
With the opening this new location, VOX Cinemas presently operates 47 screens across Saudi Arabia – 35 screens in Riyadh and 12 screens in Jeddah, and according to Al Hashemi, VOX Cinemas is due to open its next location in Dammam – the capital of the Kingdom's Eastern Province.
As the exclusive cinema advertising partner of VOX Cinemas – across the region, we at Motivate Val Morgan would like to congratulate VOX Cinemas on its opening at Kingdom Centre in Riyadh, and warmly welcome this new location to our circuit in Saudi Arabia.
Contact us for more information on cinema advertising opportunities in KSA.
For more information on locations and movie timings, visit https://ksa.voxcinemas.com/
Related Articles:
VOX Cinemas Opens Fourth Location in KSA – The Roof
VOX Cinemas Opens at Al Qasr Mall in Riyadh
VOX Cinemas Opens at Red Sea Mall in Jeddah
VOX Cinemas Opens in Saudi Arabia at Riyadh Park Mall
Sources: Eye of Dubai and Vogue