AMC Opens at Azizia Plaza in Riyadh KSA
December 14, 2020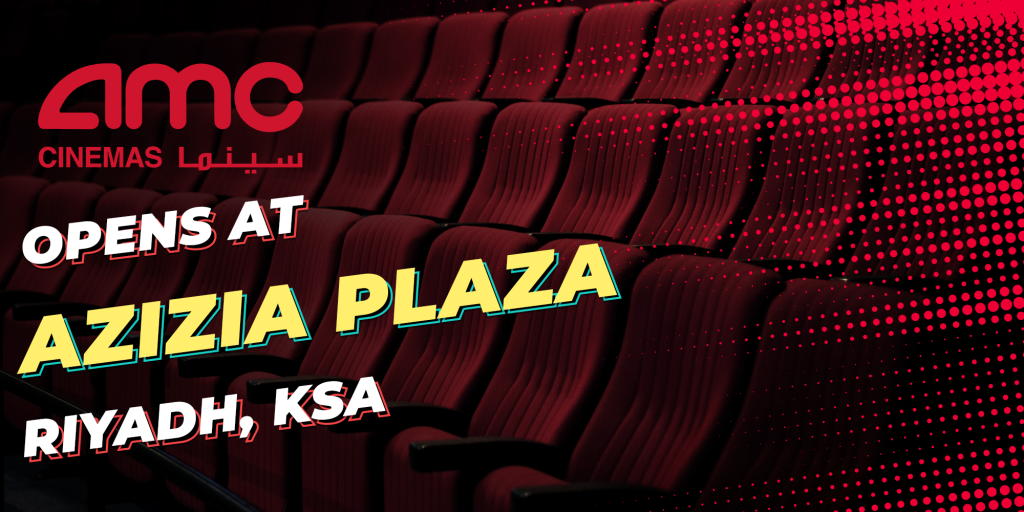 AMC Cinemas opened its sixth cinema location at Azizia Plaza in Riyadh, Saudi Arabia on Thursday 3rd  December 2020.
Azizia Plaza features 3 screens with a total of 314 seats, and includes a Prime at AMC screen – presenting best-in-class projection, sound, seating, and exceptional food and beverages and five-star service.

Speaking at the opening CEO and Managing Director John Iozzi said: "AMC Azizia Plaza 3 is part of our continued expansion across Saudi Arabia and we are excited to bring our brand of first-class cinema experience to a new audience."
AMC Azizia Plaza 3, he stated, was another impressive step in the rapid evolution of the cinema experience in Saudi Arabia.
"Every auditorium is fully equipped with a massive screen, 4K Barco Laser Projectors, immersive surround sound and Luxe Recliner and Plush Rocker seating throughout. Every seat also includes a table and USB charging port for ultimate comfort," he explained.
"We are committed to supporting the goals of Saudi Arabia's Vision 2030 plan to improve the choice and quality of entertainment under the Quality of Life Program," added John Iozzi.
With the opening of Azizia Plaza, AMC Cinemas presently operates 40 screens across 6 locations in 2 cities of Saudi Arabia.
Motivate Val Morgan congratulates AMC Cinemas on the opening of Azizia Plaza, and warmly welcomes this location to our regional cinema circuit.
Contact us for cinema advertising opportunities across AMC locations.
Sources: AMC Cinemas and Gulf Projects
Related Articles:
AMC Opens at Al Khair in Riyadh KSA
AMC Cinemas Opens at Riyadh Gallery in KSA
AMC Opens Third Location at Al Makan Mall in Hafr Al Batin
AMC Opens Second Location at Panorama Mall in KSA
Motivate Val Morgan Welcomes AMC Cinemas to its Circuit in KSA