VOX Cinemas Opens New Multiplex in Town Square Jeddah
December 28, 2020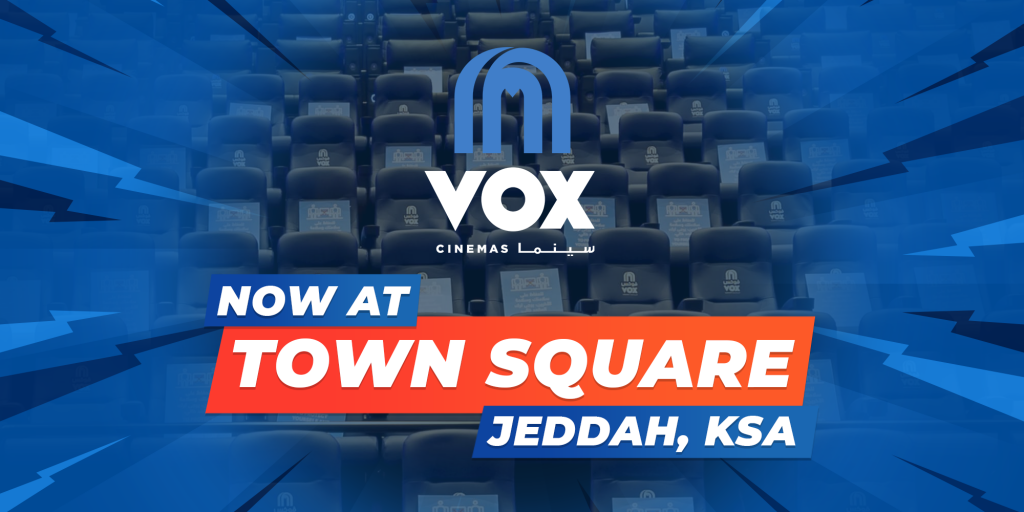 VOX Cinemas, the dedicated cinema arm of Majid Al Futtaim, launched a new multiplex at Town Square, Jeddah, Saudi Arabia on 29th November 2020.
The 12-screen cinema with a total of 1367 seats, boasts numerous firsts including the Kingdom's first MX4D, the newest evolution in 4D cinema, and ICE (Immersive Cinema Experience), which provides a truly sensorial experience. It also features IMAX with Laser, VIP and KIDS screens. Guests can also indulge in their favourite cinema snacks from the Nutella and Candy Bar.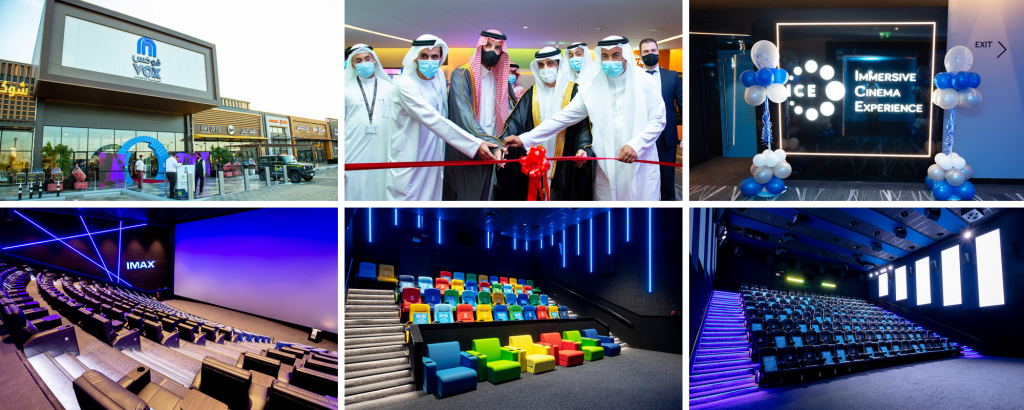 The inauguration was attended by His Highness Prince Bandar Bin Khalid F. Al Saud; Nasser Bin Huwaiden Al Ketbi, UAE Consul-General to Jeddah, the admired Saudi singer Abdulrab Idrees and Mohamed Al Hashemi, Country Head of Majid Al Futtaim Ventures Saudi Arabia.
The opening of the new multiplex marks VOX's 11th cinema in Saudi Arabia and consolidates its ambitious expansion plans across the Kingdom as part of its commitment to Vision 2030.
With a total of 124 screens, across 11 cinemas, in 4 cities, VOX Cinemas is the largest exhibitor by screen count and the largest independent distributor in Saudi Arabia.
Mohamed Al Hashemi, Country Head at Majid Al Futtaim Ventures KSA, said, "We are proud to partner with Unified Real Estate Development to open VOX Cinemas Town Square, Jeddah which marks our third launch post lock-down and will create job opportunities for 200 people. At VOX Cinemas, we remain fundamentally confident about the future of the cinema industry and will continue with our ambitious growth strategy in support of the Quality of Life program. In the coming months, we will expand our footprint with openings in new cities including Hail and Jubail as part of our commitment to make our innovative and unrivalled leisure and entertainment experiences accessible to everyone, even in remote cities. Saudi Arabia can now proudly say that their cinemas are without question, the best in the world!"
He added, "In the context of emerging markets, no one is embracing cinema as keenly as audiences across the Kingdom and we believe that it will become a top 10 global market for cinema and generate $1 billion in box office revenue in the next three to five years. We believe Saudi Arabia is the only market in the world to have expanded in 2020, which is quite extraordinary given the current climate and highlights how critical it is to the industry's future. We look forward to leveraging the growth opportunities that Saudi's burgeoning entertainment sector presents by introducing more world-class integrated entertainment experiences and supporting the Kingdom's evolution towards its 2030 Vision."
We at Motivate Val Morgan congratulate VOX Cinemas on the opening of the new multiplex at Town Square in Jeddah, and warmly welcome this location to our cinema circuit in KSA.
Contact us for cinema advertising opportunities at Town Square, Jeddah, KSA.
Sources: VOX Cinemas, Eat'N Stays and albilad
Related Articles:
VOX Cinemas Opens Tenth Location at Tabuk Park in KSA
VOX Cinemas Opens Ninth Location at Sahara Mall in KSA