VOX Cinemas Opens Tenth Location at Tabuk Park in KSA
July 28, 2020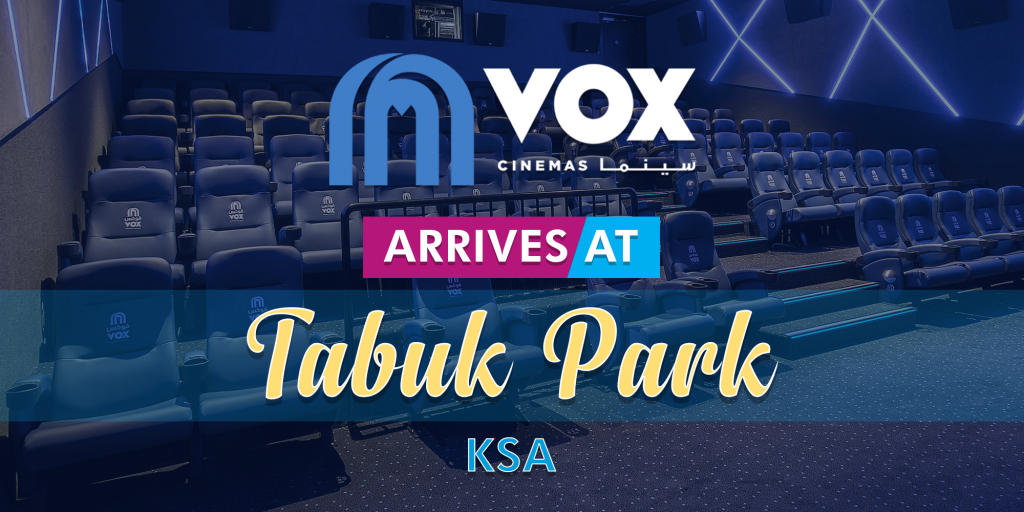 VOX Cinemas opened its tenth cinema at Tabuk Park in Saudi Arabia (the first ever cinema in the city of Tabuk) on Monday 27th July 2020, in line with its commitment to expand its footprint to new cities across the country.
The 11-screen multiplex has a seating capacity of 831 and features VOX Cinemas' signature concepts including two KIDS screens, a colourful and dedicated auditorium for young movie lovers, and VIP, which offers guests a more luxurious experience. VOX Cinemas Tabuk Park combines world-class entertainment with an enhanced range of innovative and homegrown food and beverage options, including a Nutella Bar as well as the VOX Cinemas Candy Bar.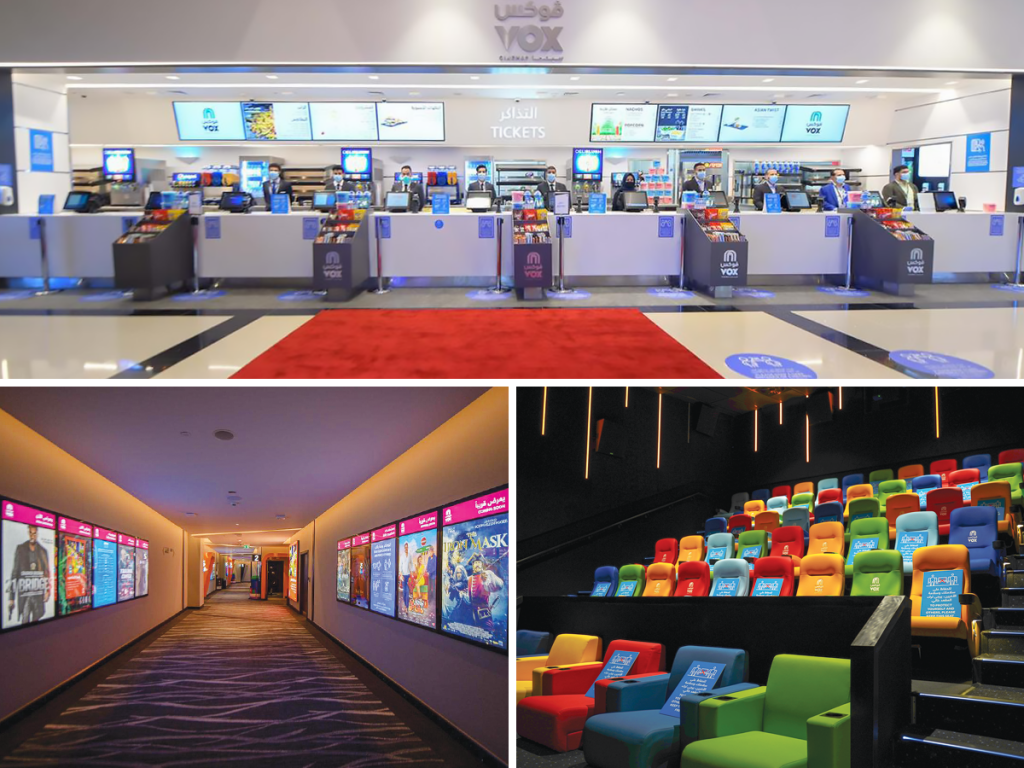 Tabuk Park is the second VOX location to open in Saudi Arabia since the reopening of cinemas in the country following the COVID-19 cinema closure. With a total of 112 screens across 10 movie theatres in four cities, VOX Cinemas is the largest exhibitor by screen count, admissions, market share and the largest independent distributor in the Kingdom.
Speaking on the opening of Tabuk Park, Mohamed Al Hashemi — Country Head, Majid Al Futtaim Ventures KSA said, "We are extremely proud to be bringing the magic of motion picture to Tabuk for the first time, which demonstrates our commitment to supporting the Quality of Life Program by enhancing participation in cultural and entertainment activities and creating job opportunities in the film industry. It also marks another major milestone for VOX Cinemas, which surpassed 100 screens in Saudi Arabia with the opening of VOX Cinemas Sahara Mall, Riyadh in June. We continue to build on that momentum by expanding our footprint in new cities such as Tabuk with plans to open in Hail and Jubail in the coming months. We will also be bringing our world class experiences to Jeddah at the end of the year, in line with our ambitious plans to build 600 cinema screens across the Kingdom by 2023 as part of a SAR 2 billion investment. Saudi Arabia has a burgeoning entertainment sector and we look forward to leveraging the growth opportunities that Vision 2030 presents."
Motivate Val Morgan congratulates VOX Cinemas on the opening of Tabuk Park and warmly welcomes this new location to our regional cinema circuit.
Contact us for cinema advertising opportunities at this new VOX location in KSA.
Related Articles:
VOX Cinemas Opens Ninth Location at Sahara Mall in KSA
VOX Cinemas Opens Eighth Location at Atyaf Mall in KSA
 VOX Cinemas Opens Sixth Location in KSA at West Avenue Mall Dammam
 VOX Cinemas Opens Fifth Location in KSA at Kingdom Centre
 VOX Cinemas Opens Fourth Location in KSA – The Roof
 VOX Cinemas Opens at Al Qasr Mall in Riyadh
 VOX Cinemas Opens at Red Sea Mall in Jeddah
 VOX Cinemas Opens in Saudi Arabia at Riyadh Park Mall
Source: VOX Cinemas