VOX Cinemas Opens Sixth Location in KSA at West Avenue Mall Dammam
July 15, 2019
VOX Cinemas launched its sixth location in KSA at West Avenue Mall Dammam on Thursday 27th June 2019.
The cinema features 6 screens with a total seating capacity of 911 seats and includes VOX MAX and Kids experiences.
VOX MAX brings to the table new spacious seats with armrest, side table, and extra legroom, crisp, bright and 100% digital imagery with Laser projection, and Dolby Atmos – the best in cinema surround sound technology.
VOX Kids offers little cinemagoers an unmatched expansive experience where their imagination can run wild with the first-ever and only cinema concept designed especially for young viewers.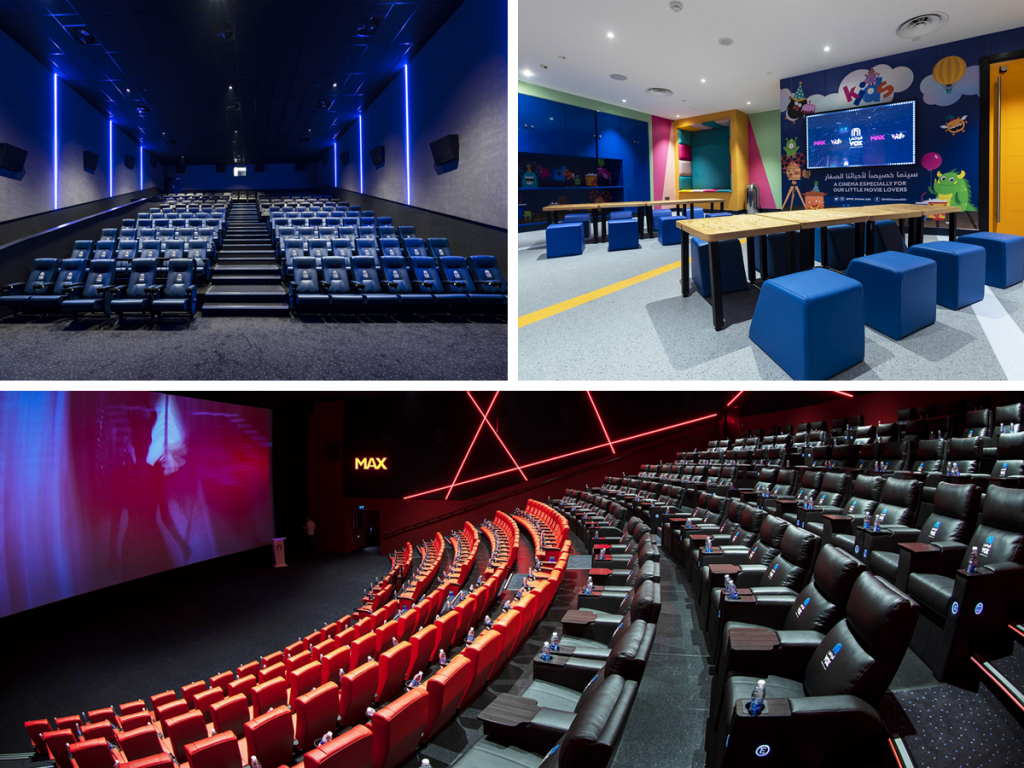 Mohamed Al Hashemi, Country Manager at Majid Al Futtaim Ventures in Saudi Arabia, said: "We seek to be close to our customers, enhance their quality entertainment, and enable them to test the finest cinematic experience near their homes."
"Knowing we are the pioneer cinema operators in the region (Saudi Arabia's Eastern Province), we feverously anticipate serving movie lovers at VOX Cinemas, West Avenue Mall Dammam," he added.
With the launch of this new location, VOX Cinemas presently operates a whopping 53 screens across 6 cinema locations in Riyadh, Jeddah and Dammam.
VOX cinemas is also expected to open four more cinemas in 2019, including one in the Kingdom's North-West Tabuk province.
As the exclusive cinemas advertising partner across the region, we at Motivate Val Morgan would like to congratulate VOX Cinemas on the opening of West Avenue Mall Dammam, and warmly welcome this new location to our circuit in Saudi Arabia.
Contact us for more information on cinema advertising in KSA.
For more information on locations and movie timings, visit https://ksa.voxcinemas.com/
Related Articles:
VOX Cinemas Opens Fifth Location in KSA at Kingdom Centre
VOX Cinemas Opens Fourth Location in KSA – The Roof
VOX Cinemas Opens at Al Qasr Mall in Riyadh
VOX Cinemas Opens at Red Sea Mall in Jeddah
VOX Cinemas Opens in Saudi Arabia at Riyadh Park Mall
Source: Asharq Al-Awsat