Muvi Cinemas Launches at Nakheel Plaza Buraydah in Saudi Arabia
June 29, 2021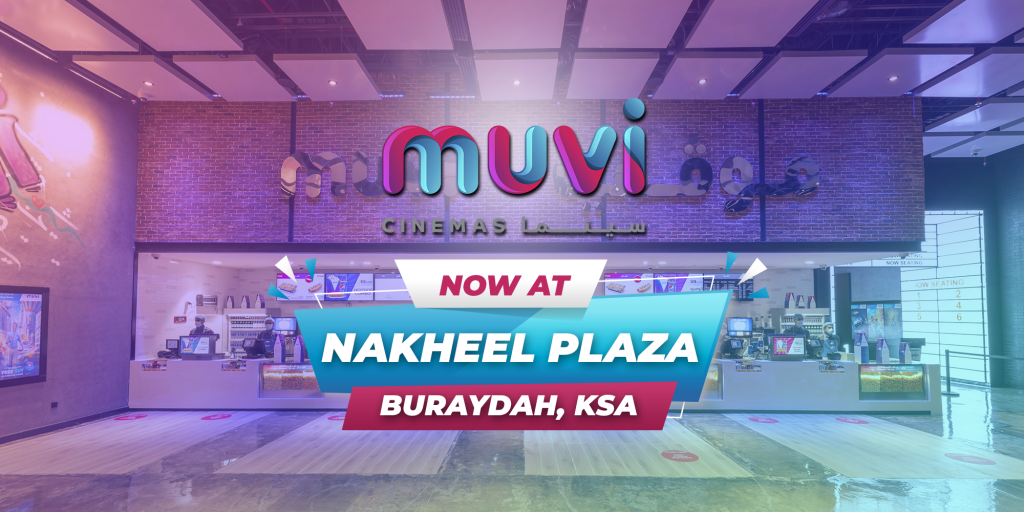 The new 6-screen cinema at Nakheel Plaza Buraydah is part of the latest initiative by Muvi Cinemas to launch multiple new locations across the Kingdom.
Muvi Cinemas opened its eleventh location at Nakheel Plaza Buraydah in the city of Qassim in Saudi Arabia on 15 June 2021. The 6-screen cinema with a total of 892 seats, which also includes an Xperience screen powered by CGS, is the first cinema to open in the central Saudi province of Al-Qassim (of which Buraydah is the capital).
Similar to other locations operated by the exhibitor, Nakheel Plaza Buraydah was designed by UK's Chapman and Taylor, and is based on a theme of urban downtown, with and aim to create a dynamic, modern and innovative cinematic experience.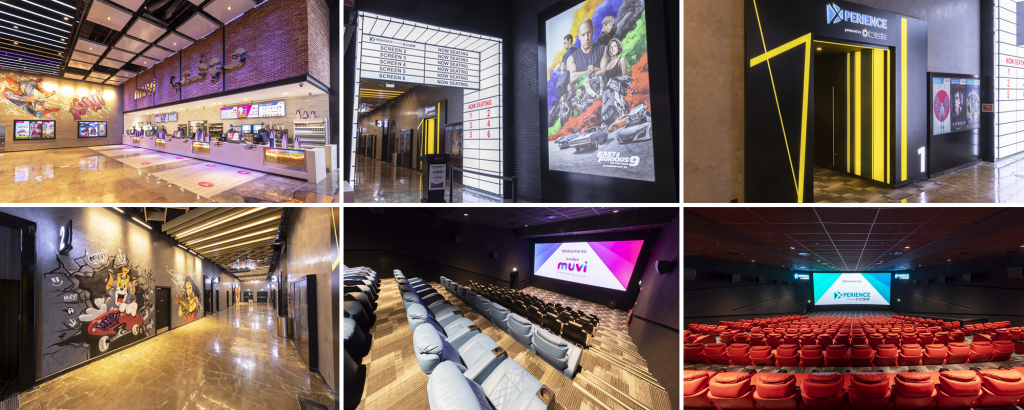 Muvi Cinemas presently operates 109 across 11 locations in 7 cities of Saudi Arabia, and plans to add an additional 30 sites with more than 300 screens over the 12 months ahead.
As the official cinema advertising partner of Muvi Cinemas, Motivate Val Morgan congratulates the cinema exhibitor on its opening of Nakheel Plaza Buraydah, and warmly welcomes this location to our cinema circuit in KSA.
Contact a member of our sales team for cinema advertising opportunities on the screens of Muvi Cinemas – Nakheel Plaza Buraydah.
Sources: Muvi Cinemas, Middle East Construction News, Broadcast Pro Middle East, and Campaign Middle East
Related Articles:
Muvi Cinemas Opens at Mall of Dhahran in KSA
Muvi Cinemas Opens at Nakheel Mall in Riyadh
Muvi Cinemas Opens at Aziz Mall in KSA
Muvi Cinemas Launches at Haifa Mall in Jeddah
Muvi Cinemas Opens at Al Ahsa Mall in Saudi Arabia