Emarat | Integrated Cinema Campaign | UAE
Emarat – one of the UAE's leading petroleum companies, recently booked an integrated cinema campaign with Motivate Val Morgan across multiple cinema location in UAE.
The on-screen component of the campaign included a 60 sec. commercial booked for a period of 8 weeks (1st December 2020 to 25th January 2021) at the following cinemas:
VOX Cinemas – City Centre Mirdif, Mall of The Emirates, City Centre Sharjah, City Centre Ajman and Al Hamra Mall
Reel Cinemas – The Dubai Mall, The Springs Souk and The Pointe
The commercial maps the brand's journey over almost 40 years, serving communities when and where needed – keeping people and businesses moving. Even though times have changed, one thing that has stayed the same for Emarat is their commitment to quality, service and excellence. Communities can truly expect…the expected with Emarat.
Emarat also booked a range of off-screen executions at multiple cinema locations for a 2 month period (starting 1st December 2020) as per below:
Entrance Panel Wrap: Reel Cinemas The Dubai Mall
Digital Screen: Reel Cinemas The Springs Souk and VOV Cinemas City Centre Ajman
Entrance LED: VOX Cinemas City Centre Mirdif
Hero Screen (screen above Candy Bar): VOX Cinemas Mall of the Emirates
Light Box: VOX Cinemas City Centre Sharjah and Al Hamra Mall
Integrated cinema campaigns provide greater brand visibility and enable brands to target cinemagoers across multiple touchpoints.
Don't miss out on reaching your target audience, especially alongside the release of Wonder Woman 1984 (December 17).
Contact us for more information on integrated cinema campaigns across our cinema circuit.
UAE National Day | Mubadala Cinema Campaign | 2020
Mubadala launches a cinema campaign to celebrate UAE National Day
United Arab Emirates will celebrate 49 glorious years as a nation on 2nd December 2020. UAE National Day is one of the most celebrated days in the country as it marks the anniversary of the federal unification of the seven emirates (Abu Dhabi, Dubai, Sharjah, Ajman, Umm al Quwain and Fujairah).
In celebration and honour of the nation's leadership, history, values and progress, Mubadala booked a 60 sec. on-screen ad campaign through Motivate Val Morgan to screen across multiple locations in the UAE from 24th November – 14th December 2020.
Dubai:
VOX Cinemas – Mall of the Emirates
Reel Cinemas – The Dubai Mall
Abu Dhabi:
VOX Cinemas – The Galleria Al Maryah Island, Marina Mall and Yas Mall
Sharjah:
VOX Cinemas – City Centre Sharjah
Cinemacity – Zero 6 Mall
Ras Al Khaimah:
VOX Cinemas – Al Hamra Mall
Interested in launching a campaign to celebrate a special day? With Christmas fast approaching, and the confirmed release of Wonder Woman 1984 set for 17 December 2020, contact a member of our sales team for more information on displaying your brand commercial on the BIG Screen.
Nezo | Popcorn Box Branding | UAE
Nezo – salt manufacturer, recently booked an off-screen popcorn box branding campaign through Motivate Val Morgan at various VOX Cinemas locations across the UAE.
The branded popcorn tubs were distributed to moviegoers starting Thursday 21st November 2019, and will continue to be dispensed until stocks last.
The aim of the campaign was to highlight the importance of Nezo salt in food items, similar to the importance and significance of having popcorn while watching movies at the cinema.
A total of 50,000 popcorn boxes were branded with Nezo graphics. 5,000 boxes were allocated at each cinema location. The campaign kicked off at VOX Cinemas – Mall of the Emirates and also ran across the following VOX locations:
Mall of the Emirates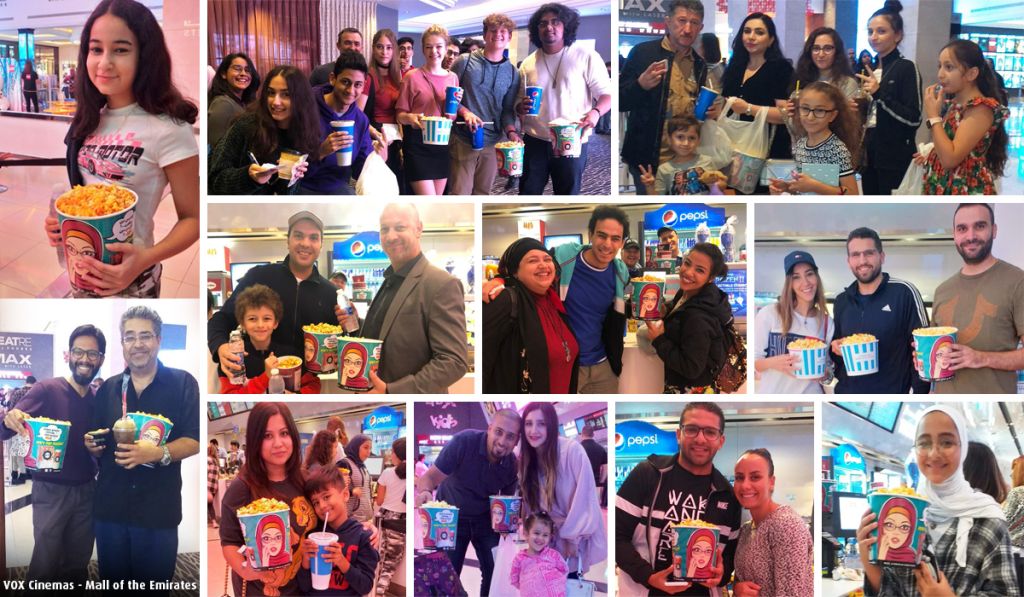 Cineplex Grand Hyatt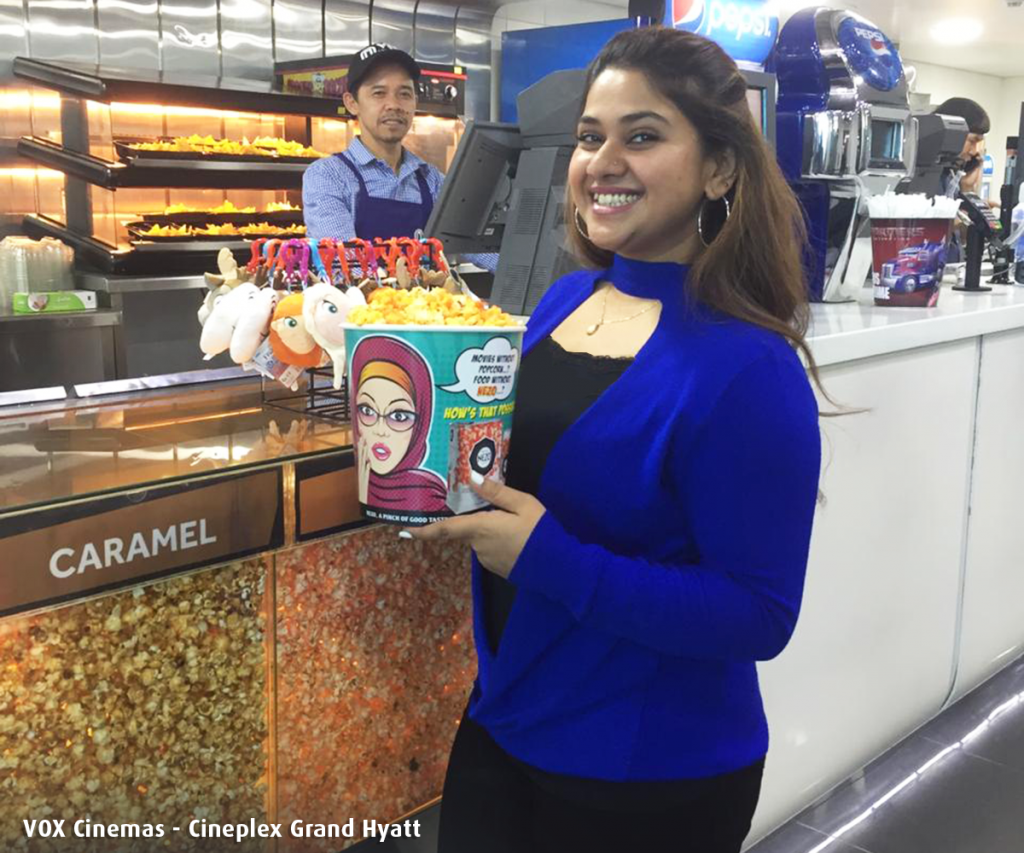 Mercato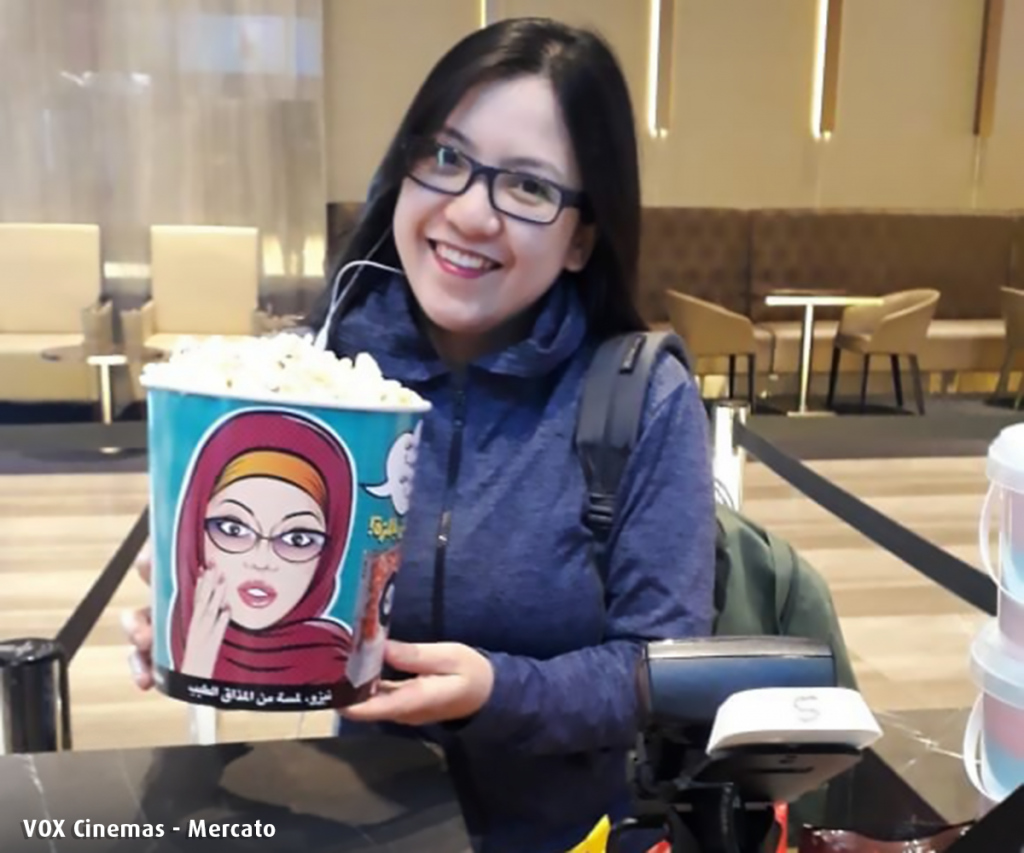 City Centre Deira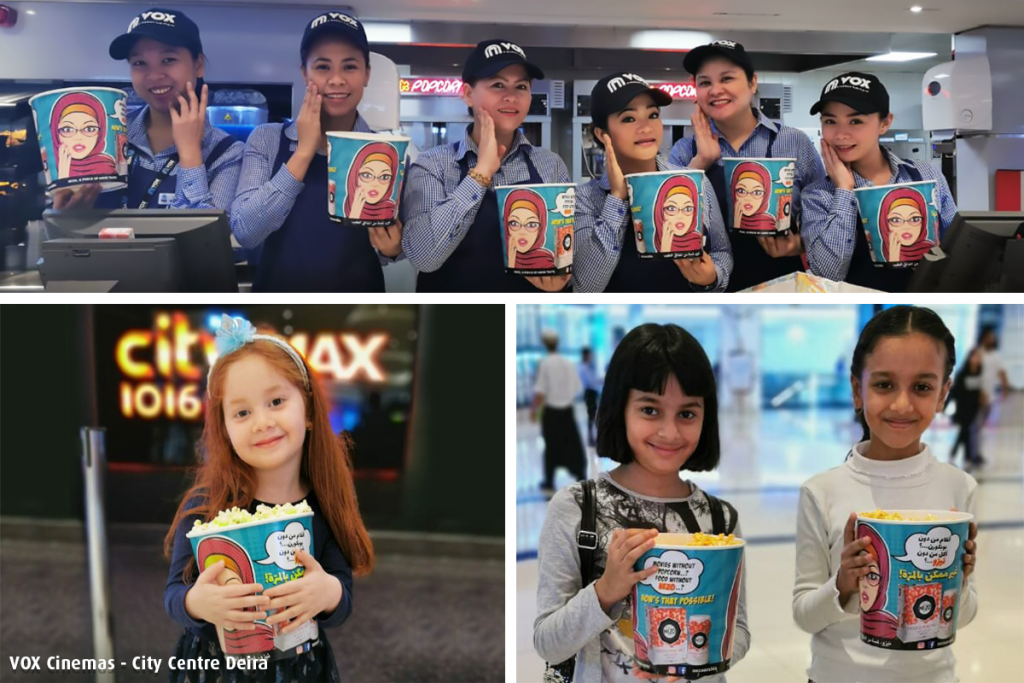 Burjuman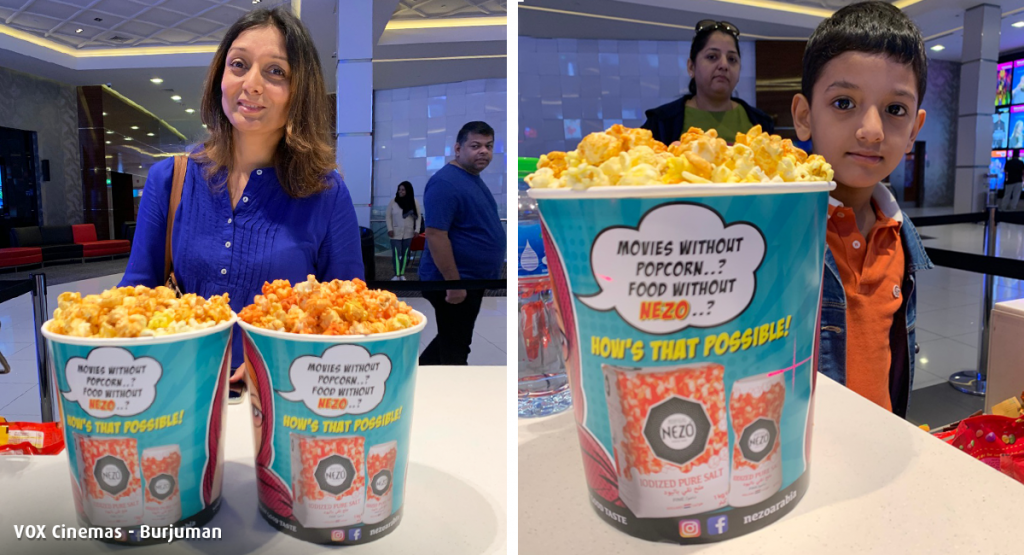 City Centre Sharjah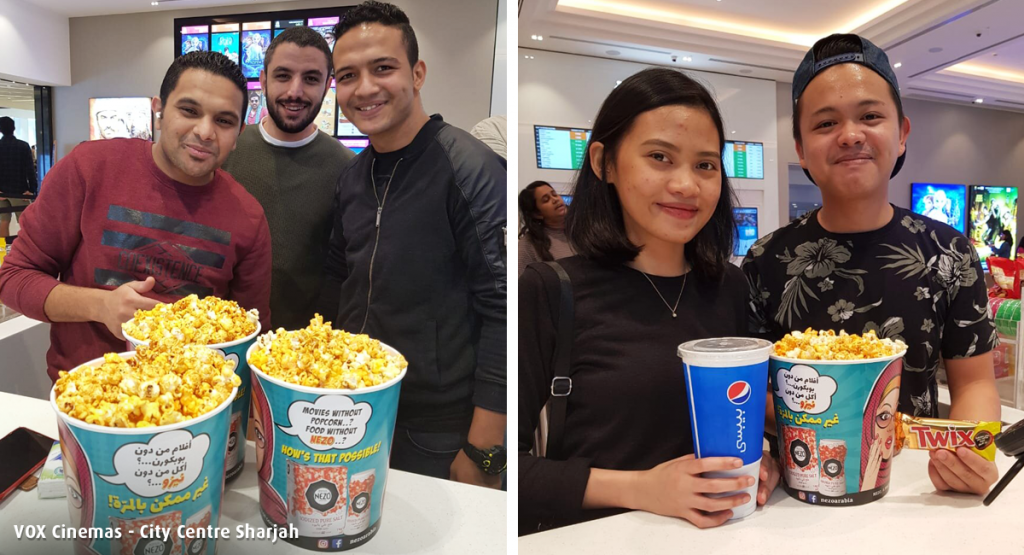 City Centre Ajman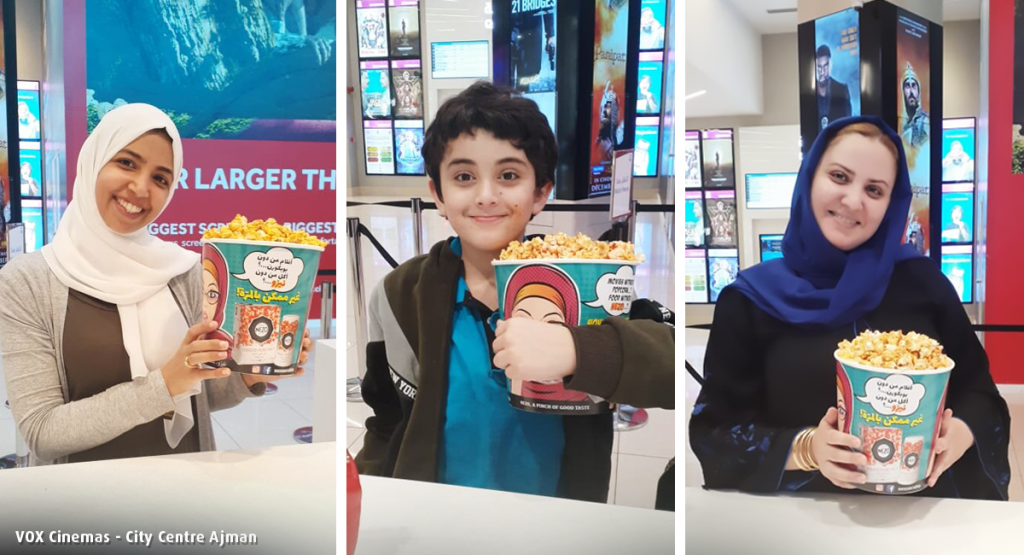 Marina Mall – Abu Dhabi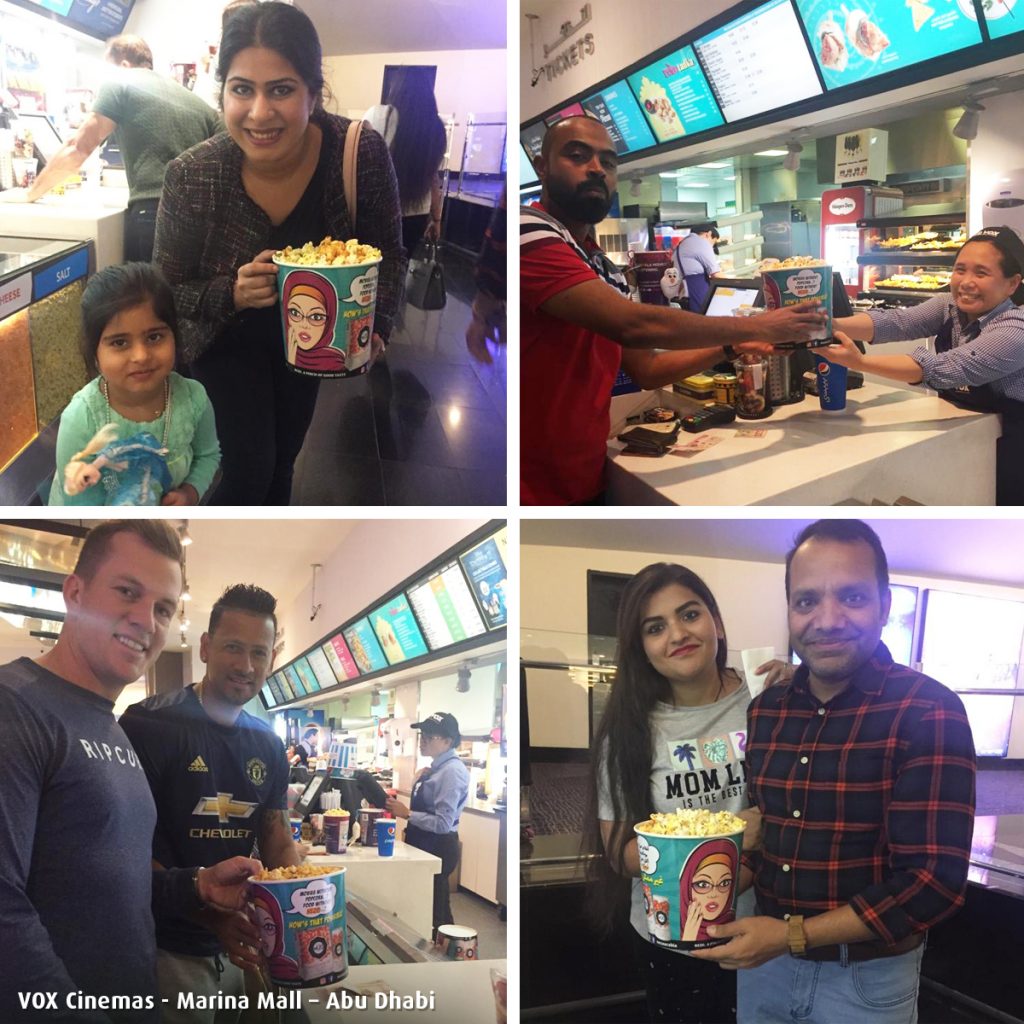 Al Jimi Mall – Al Ain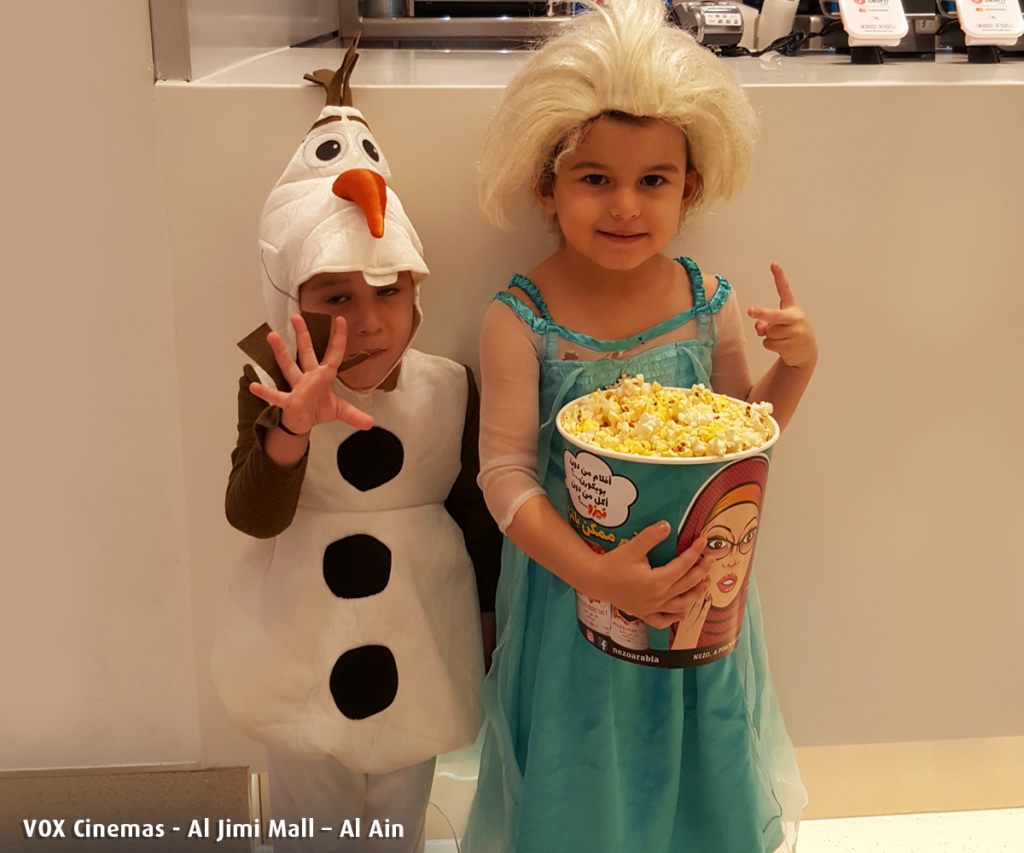 The campaign also ran across VOX Cinemas – City Centre Mirdif.
Other off-screen advertising opportunities include:
Digital Screen in Foyer Area
Foyer Display
Sampling Inside Cinema (Regular and Gold Class)
Sampling in Concourse Area
Got a campaign which would require off-screen cinema advertising?
Contact a member of our sales team for more information on branding options and on/off-screen advertising opportunities across the Middle East!
Related Articles: 
Landmark Group | Pillar Branding | VOX Cinemas – Mall of Egypt