McVitie's Digestive Nibbles | Integrated Cinema Campaign | KSA
McVitie's – British snack food brand, recently booked an integrated cinema campaign with Motivate Val Morgan – through Arab Reach Media Services, for the launch of Digestive Nibbles Hobnobs in Saudi Arabia.
The on-screen component included a 20 sec. ad which screened for a period of 4 weeks (17th November to 14th December 2019) at VOX Cinemas – Red Sea Mall, Al Qasr Mall, and The Roof.
The off-screen campaign – which included a sampling activity, was executed at the above mentioned VOX locations. Phase 1 of the campaign ran from 21st to 23rd December 2019 and Phase 2 ran from 28th to 30th December 2019.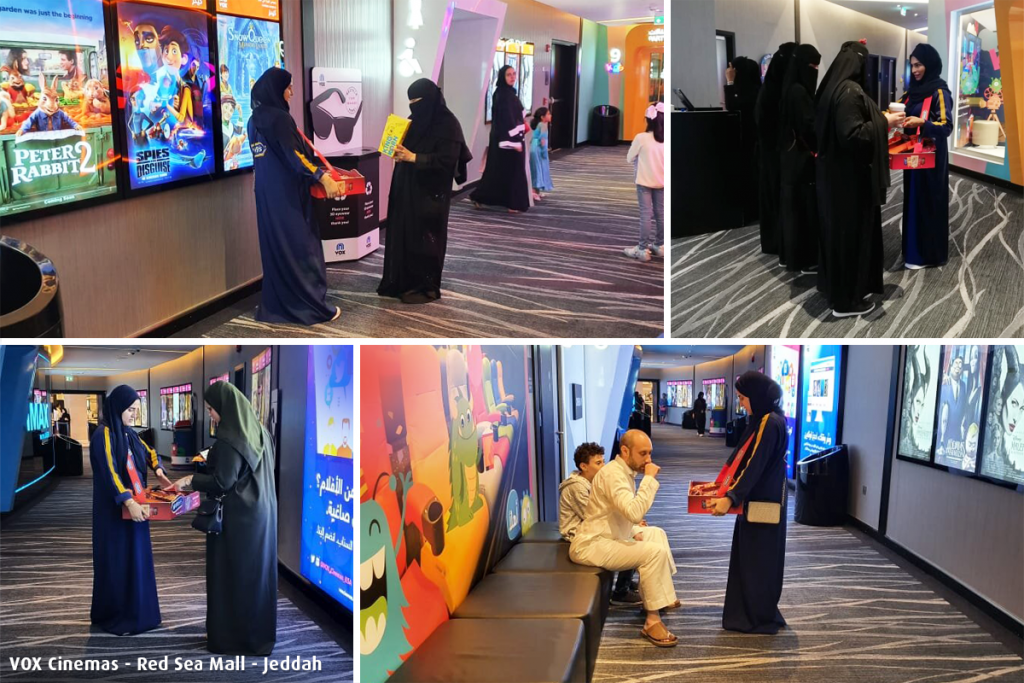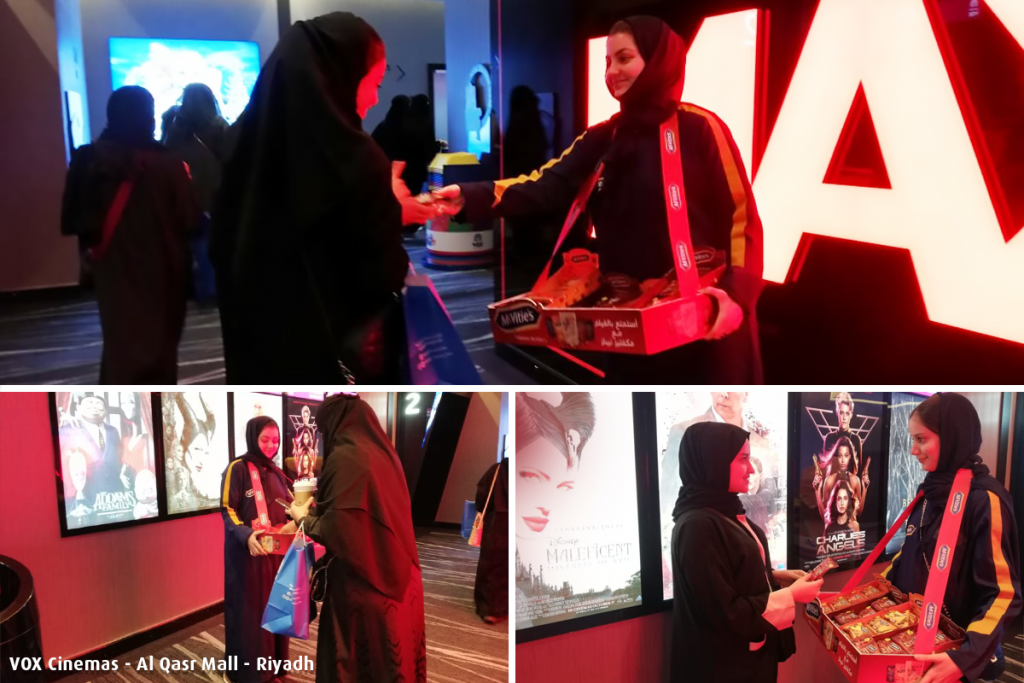 Promoters were hired by the brand to oversee the 6-day sampling activity at the respective cinemas and to assist with the distribution of Digestive Nibbles to cinemagoers walking out of the auditoriums at which the brand's ad was screening.
A sampling activation is a great way to engage cinema audiences when launching a new product into the market.
Got a product launch in mind for your brand? Contact a member of our sales team to know more on how integrated campaigns can help move your brand closer to its target audience.
Related Articles:
Ülker O'lala Sufle | Integrated Cinema Campaign | KSA
Nestlé Pure Life | Cinema Campaign | Egypt