Godzilla vs. Kong Roars at Global Box Office
One of the most anticipated blockbusters of this year – Godzilla vs. Kong, has been a huge hit in every market it opened, pulling in a record setting US$ 141.7 million overseas. The film opened in 38 different international markets, with China accounting for US$ 99 million over eight days – the country's largest box-office debut in nearly two years.
With international audiences flocking to movie theaters once again, the U.S. box office too made its triumphant return with the blockbuster earning a thumping US$ 27.9 million in North America in just three days of its release (31 March 2021). In the UAE, the blockbuster garnered an astounding 138,000 admissions in its first four days, with a US$ 1.9 million weekend total – far more than any film has managed since the pandemic began. Saudi Arabia was right behind the UAE with 76,000 admissions for the feature.
The film has also been a hit with critics, currently sitting at 81 per cent on Rotten Tomatoes with 118 reviews counted.
The record COVID-era opening of Godzilla vs. Kong is especially encouraging since Netflix made headlines for paying nearly US$ 450 million to acquire the rights for two sequels to Knives Out. Key tests ahead for global cinema are A Quiet Place Part II (Paramount) and F9 (Universal) – set for international release on 28 May and 25 June respectively, both of which are initially theater exclusives.
Recent hits such as Tom & Jerry and Raya and the Last Dragon also opened in the 20,000 admissions range in the UAE. Open for seven weeks now in the, Tom & Jerry has totaled over 150,000 admissions – an impressive achievement for the animated/live action hybrid, while the Malayalam film The One also opened with 20,000 admissions, all of which indicate that business is back in a big way in the UAE.
Upcoming blockbuster releases across the Middle East include: Mortal Kombat (8 April), Free Guy (20 May), Cruella (27 May), Luca (17 June), F9 (24 June), Top Gun: Maverick (1 July), Black Widow (8 July), Jungle Cruise (29 July), The Suicide Squad (5 August), The Boss Baby: Family Business (16 September), Dune (30 September), Spider-Man: No Way Home (17 December) and The King's Man (22 December).Advertisers, mark your return to the BIG SCREEN in a BIG WAY!
Contact us for cinema advertising opportunities alongside the above mentioned blockbusters.
Sources: The Numbers, Esquire Middle East, Collider, Forbes and IMDb
Muvi Opens Saudi Arabia's First Drive-in Cinema in Riyadh
Saudi Arabia's homegrown cinema brand – Muvi Cinemas, has launched the Kingdom's first Drive-in cinema in the city of Riyadh.
The Drive-in cinema that opened on Thursday 21st January 2021, is the first of its kind in the country, and can accommodate up to 150 vehicles while maintaining social distancing measures.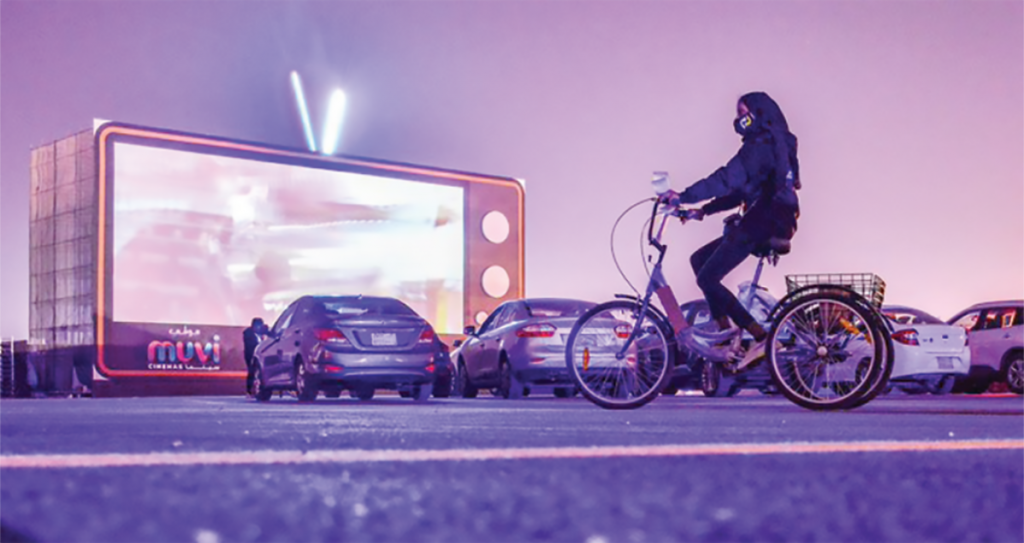 Guests will be required to wear face masks and have their temperature checked in accordance with recommended measures to combat the spread of COVID-19, while food and drinks are allowed to be consumed inside cars.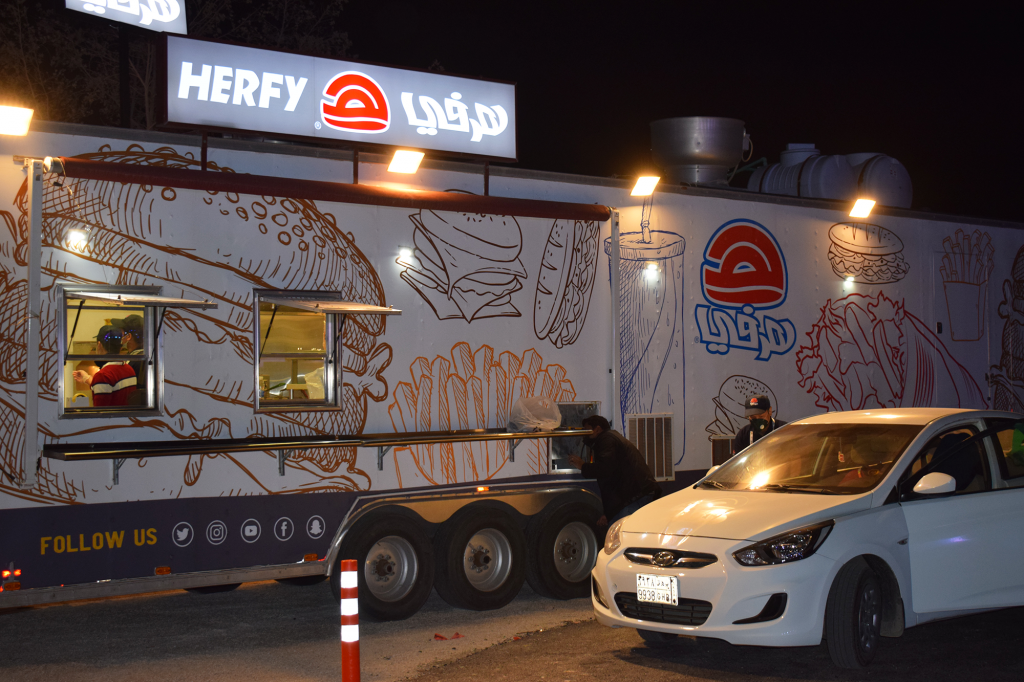 In a statement to Arab News, Mahmoud Mirza, Marketing Director of Muvi Cinemas said: "MUVI Cinemas is strictly applying all the precautionary measures to ensure a safe environment for our employees and customers." However, no decision has yet been made on how long the Drive-in cinema would remain open.
According to Mirza, the initial response from the public suggests that the Drive-in cinema concept will prove as popular in the Kingdom as it has in recent times in other parts of the Middle East, including Dubai and Beirut, as a way to allow cinemagoers to watch movies on the big screen while protecting themselves from the ongoing COVID-19 pandemic.
Mirza further stated that now is the ideal time to visit a Drive-in cinema in the Kingdom. "Drive-in cinemas require many aspects to succeed. One important factor is the weather, and with Riyadh's weather nowadays, it is a perfect fit to complete an outstanding experience," he explained, adding that Muvi Cinemas is considering opening similar temporary venues across the Kingdom.
"Having pop-up cinemas isn't new to MUVI Cinemas, and we shall continue offering such experiences to expand our reach and create happy moments for our audience, be it inside our sites and theaters or outside."
Mirza also revealed that Muvi Cinemas plans to open 15 new cinemas in Saudi Arabia in 2021, adding more than 150 screens to its current cinema circuit. "New sites will be added to those in current cities, and introduced to new cities, such as Taif, Buraidah and Onaizah," he said.
As the official cinema advertising partner of Muvi Cinemas in Saudi Arabia, we at Motivate Val Morgan warmly congratulate the cinema exhibitor on the opening of the new Drive-in cinema.
Click here for more information of the first Drive-in cinema in Riyadh, Saudi Arabia, and for session times.
Sources: Muvi Cinemas, Arab News and Gulf News
Welcome 2021 With the Feel-good Factor of Animation!
A comprehensive list of animation movies releasing in 2021.
As the idea of a bright new year dawns upon us, cinema offers you a refreshing line-up of blockbusters!
One can't predict as to how much more damage COVID-19 is planning to wreak on the release schedule, nevertheless, from action movies, to thrillers and rom-coms, there's much entertainment ahead on the BIG Screen in 2021.
What's interesting though is the array of animation movies set to release now, more than ever before.
Here's a comprehensive list of animation movies set to release this year:
Tom & Jerry
Warner Bros. is bringing the beloved franchise back to the big screen (for the first time in almost three decades) in hybrid format.
Releasing in cinemas – 25 February
Raya and The Last Dragon
Walt Disney Animation Studios has committed itself to a number of original films after releasing back-to-back sequels, and first up is this fantasy epic set in the magical realm of Kumandra, a land inhabited by an ancient civilization — and dragons — which draws on the cultures of Southeast Asia.
Releasing in cinemas – 4 March
Peter Rabbit 2: The Runaway
The lovable rogue is back! Will Gluck directs this Peter Rabbit sequel based on the characters created by Beatrix Potter. The cast includes Rose Byrne, Elizabeth Debicki, Margot Robbie, and James Corden in the lead role.
Releasing in cinemas – 11 March
Rumble
Paramount's latest has gone through multiple titles, directors, and release dates, but the premise has stayed the same throughout. Based on Rob Harrell's graphic novel Monster on a Hill, the film is set in a world where humans train monsters to fight in professional wrestling tournaments.
Releasing in cinemas – 10 June
Minions 2: The Rise of Gru
The Rise of Gru is both a prequel and sequel within the highest-grossing animation franchise of all time. Narrative chronology places it between 2015's Minions and the Despicable Me trilogy (2010, 2013, 2017); if Minions revealed where the gibbering yellow henchmen came from, this film provides an origin story for the villain who becomes their commander.
Releasing in cinemas – 3 July
Boss Baby: Family Business
McGrath returns to direct his sixth feature at Dreamworks. Family Business is a sequel to The Boss Baby, the 2017 comedy that became a surprise box-office smash and spawned a franchise.
Releasing in cinemas – 16 September
Other animated movies that are scheduled to release in 2021 include:
Kung Fu Mulan (January), Maya The Bee 3: The Golden Orb (February), Dragon Rider (February), Even Mice Belong in Heaven (April), Bob's Burgers (April), Ron's Gone Wrong (April), Troll: The Tale of Tail (May), Vivo (June), Rumble (June), Luca (June), Space Jam: A New Legacy (July) Hotel Transylvania 4 (August), Paw Patrol (August), My Little Pony Movie (September), The Bad Guys (September), The Addams Family 2 (October), Clifford: The Big Red Dog (November), Encanto (November) and Sing 2 (December).
Please Note: release months/dates are subject to change.
Despite the pandemic roadblocks and setbacks, the animated movie industry is determined to continue entertaining us in 2021 .. in a year we are bound to feel the ripple effects of 2020, and will need it the most.
Advertisers, here's your chance to advertise alongside an array of wholesome family entertainment packed with fun for all age groups.
Contact us to advertise your brand alongside these movies.
Sources: IMDB, Wikipedia, Cartoon Brew, Lopper and Collider (more…)
Must-Watch 2020 Christmas Commercials
Here's a round-up of the 'must-watch 2020 Christmas commercials'
2020 has been quite a year! The year of the global pandemic has changed us, turning our worlds upside-down in so many ways. But thankfully, a few things have remained a constant in life, one of which is the battle between brands to be crowned the 'most popular Christmas commercials of the year'.
Christmas is a time for good cheer and festivity, time with loved ones, lots of delicious food and of course, show-stopping festive advertisements. As we creep closer to the first week of Advent, most big brands have already delivered their 2020 Christmas campaigns. This year however, due to the COVID-19 pandemic, you'll notice a distinct change in tone. While festive ads were once full of glitz and glamour with budgets on the higher side and offerings getting more elaborate as the years went by, this year's Christmas commercials are distinctly more pared-back, in keeping with the public mood after a year of much hardship.
From John Lewis and Amazon, to Marks & Spencer, McDonald's, Coca-Cola and Tesco, here's a round-up of the 'must-see Christmas commercials' that have been revealed so far:
Amazon – The Show Must Go On
Disney UK – From Our Family To Yours
Tesco – No Naughty List
McDonald's – Inner Child
Argos – An Evening with AbracaDaisy & The Incredible Lucy
Aldi UK – Kevin the Carrot
Coca-Cola
Asda – That's an Asda Price Christmas
LEGO
Waitrose & John Lewis – Give A Little Love
Boots UK
Sainsbury's – Gravy Song
Burberry
Dobbies – Festive Thrills
Lidl GB – Big on a Christmas you can Believe in
Marks & Spencer
Walkers Crisps – A Sausage CaRoll
TK Maxx – The Lil' Goat
Chester BID – Give the Gift this Christmas
Deliveroo – Christmas in On
Matalan – It's a Matalan Christmas!
O2 – Unwrap the Magic of Christmas
Woodies 
Three – Everyone's a Kid at Christmas
Papa Johns Pizza GB – Giving More This Christmas
Notonthehighstreet – The Magic of Small Things
 JD Sports – #JDWonderland 
Advertisers…. Don't miss out on the chance to display your festive ads on the BIG Screen this holiday season, especially alongside the MEGA Blockbuster release – Wonder Woman 1984 on 17th December 2020.
Contact us for more information on festive cinema advertising
Sources: Good Housekeeping, Creative Boom, The Drum and YouTube
MBR City | Diwali 2020 Cinema Ad | UAE
Introducing the MBR City 2020 Diwali cinema ad campaign
Diwali – the festival of lights, is one of the most popular Indian festivals widely rejoiced by Hindus across the globe. The festival symbolizes the spiritual 'victory' of light over darkness, good over evil, and knowledge over ignorance. It is a time for both gratitude and happiness, and is celebrated by families and friends with the lighting of oil lamps, exchange of presents, feasting on traditional sweets and wearing new ethic outfits.
This year's festival fell on Saturday 14th November, and even though we are still very much in COVID-19 mode, the spirit of Diwali lived on, with families celebrating responsibly and festival related events executed in compliance with COVID-19 safety protocols.
Bringing a touch of Diwali to the BIG Screen this year was Mohammed Bin Rashid City (MBR City). As part of the 6 week on-screen campaign (from 5th November to 16th December 2020) with Motivate Val Morgan, MBR City dedicated ten days (5th – 14th November 2020) to its bright and glamorous 2020 Diwali creative.
The 60 sec. Diwali creative screened across multiple VOX, Reel and Oscar cinema locations in the UAE:
VOX Cinemas – Marina Mall, Yas Mall, Mall of the Emirates, City Centre Mirdif, Burjuman and Mercato
Reel Cinemas – The Dubai Mall, Dubai Marina Mall and Jebel Ali Club
Oscar Cinema – Al Foah Mall and Al Shaab Village
MBR City has been a valued advertiser of Motivate Val Morgan since 2018, with a range of campaigns booked around the year, especially alongside festivals such as Ramadan/Eid and Diwali.
Below are two other festive ad campaigns by MBR City in 2019:
Interested in launching a campaign around festive times? Diwali may be behind us, but Christmas – a time for joy, love and cheer, is close approaching.
Get in touch with a member of our sales team for more information on advertising on the BIG Screen during the month of December 2020 – in the lead up to Christmas.
Movies to Watch this Halloween
With Halloween just around the corner, it's time to indulge in activities such as carving pumpkins, decorating the house, buying a spook-tastic costume, applying ghoulish make-up and either heading out trick-or-treating, or enjoying the spooky day with friends and family.
But what does this day hold for those who have outgrown trick-or-treating? A Movie of course!
Nothing compares to watching a scary movie on this spooky day, for an altogether more bizarre indulgence. COVID-19 may have dominated us throughout most of 2020, but old traditions die hard, and there's no better way than watching a movie to distract your mind from the stresses relating to the pandemic, and transport you to a world where the horrifying stuff isn't actually real.
We at Motivate Val Morgan have got your spooky movie night covered with a roundup of some 'all-time favorite' monstrous, scary, truly freaky and the not so creepy magical kids flicks to get you in the spirit of Halloween this year.
The Witches:
An adaptation of Roald Dahl's The Witches is dark fantasy comedy film directed by Robert Zemeckis, featuring Anne Hathaway, Octavia Spencer and Stanley Tucci. Set in 1960s Alabama, the film follows an orphaned young boy stumbles across a conference of witches, while staying with his grandmother at a hotel, and gets transformed into a mouse by the Grand High Witch.
The Witches releases in cinemas across the middle East on 29 October 2020.
In addition to The Witches, here are 13 categories of scary movies to watch on-demand, some of which will trigger self-induced nightmares.
1. Monster Movies
One of the oldest forms of horror cinema, monster movies and their dreaded villains come in all shapes. Whether they're aliens, ghouls or demons, monsters can represent a manifestation of our own fears. Such movies are often portrayed in a way wherein humans interfere with nature, ultimately leading to a monster attack.
A Quite Place
Bird Box
2. Deformed Humans
These are the kind of films where the antagonist is a deformed human, often seen wearing a mask following a horrifying accident.
Nightmare on Elm Street
Friday the 13th
3. Inanimate Objects
This horror category has a long history of haunted/ possessed inanimate objects that inspire guffaws instead of screams. Some of them are the work of a ghost, while some are just plain inexplicable. Yet they all have one thing in common: they're kind of baffling.
Annabelle
Poltergeist
4. Vampire
Vampires exist in the folklore of almost every society on earth. Therefore, it's only natural that it'd be a story expressed in nearly every language and thus, films around the world.
Abraham Lincoln: Vampire Hunter
Van Helsing
5. Found Footage
These are horror films which capture events on screen and are typically seen through the camera of the characters involved in real-time. Also usually involves an investigation after a video or audio footage that is found to discover instances of what actually happened.
Paranormal Activity
The Cloverfield Paradox
6. Schlock
Widely known as 'Gore' or 'Splatter' films, these films are light on character and plot and heavy on fake blood and guts. Mostly low on story and high on shock value.
Evil Dead
Saw
7. Supernatural
The widely popular horror category of all times, supernatural occurrences often include ghosts, spirits and demons. Many supernatural horror films have elements of religion relating to themes such as afterlife, the Devil, and demonic possession.
The Conjuring
The Exorcist
8. Curse
Films of this type are often cautionary tales, where a character unleashes a curse unknowingly or by failing to listen to a warning. While non-believers would think these as coincidences or publicity stunts in a movie setup, some of these are just too freaky to ignore.
The Curse
The Grudge
9. Serial Killer
A booming horror category! Serial killer movies are classic horror movies with plenty of incredible, terrifying and mind-boggling murders.
Silence of The Lambs
Malevolence 2
10. Zombie
Who doesn't enjoy the living dead, the ones that are driven by hunger of human flesh, and are nearly impossible to put down permanently?
World War Z
Train to Busan
11. Comedy
Light hearted films with a mix of elements – they are both funny and scary, catering to a wide audience. No wonder these films have long been one of the most popular genres.
Scary Movie
Shaun of the Dead
12. Apocalypse
End of the world movies combine a rush of adrenaline with dread – for the ones that fancy pulse-quickening suspense.
Resident Evil: Apocalypse
Legion
13. Animated
Lastly, if you are bored of the same old horror movies making the rounds every Halloween, animated movies offer something different for everyone to look forward to.
SCOOB!
The Addams Family
Team Motivate Val Morgan WITCHES you a SPINE-TINGLING Halloween!
Sources: Collider, Wikipedia, Premium Beat and ScriptFirm
Big Screen Events in December 2020
With roughly 80 days to go for Christmas, we at Motivate Val Morgan look ahead to what's in store on the BIG screen in the month of December, and why brands should plan to include cinema in their festive media campaigns.

From mystery thriller Death on the Nile – based on the 1973 novel by Agatha Christie and Wonder Woman 1984 – the ninth installment in the DC Extended Universe, December 2020 holds festive treats for both cinemagoers and advertisers.
It has been a difficult year for a majority of industries with the outbreak of the COVID-19 pandemic and its on-going coverage dominating the news.
For cinema, Q2 2020 started off with its closure, followed by a staggered reopening between June and September – with cinemas operating at 30-50% capacity, accompanied by the lack of new content. Then came the release of two highly anticipated blockbusters – Tenet and Mulan, closely following each other, that did rather well on the BIG screen in both UAE and Saudi Arabia:
In 5 weeks since release on 27 August 2020, UAE and KSA box office earnings for Tenet amount to $2,042,357 and $1,500,000 (respectively).
In 4 weeks since release on 3 September 2020, UAE box office earnings for Mulan totals $2,096,219.
Following this high note was the official announcement of Death on the Nile, Wonder Woman 1984, No Time to Die and Black Widow pushing its release dates to December 2020, April 2021 and May 2021 (respectively).
The good news for now is that Bollywood blockbuster Laxmmi Bomb – featuring Akshay Kumar, which premiers on 9 November 2020 on Disney Plus Hotstar, will also release across cinemas in Australia, New Zealand and UAE simultaneously, on 9 November 2020. Laxmmi Bomb is anticipated to give cinema another upward push at box office in the UAE.
Laxmmi Bomb Motion Poster Trailer:
For now, December has a treat in store for everyone – cinemagoers and advertisers, with a range of highly anticipated a-list and b-list blockbusters, expected to release on the BIG screen.
The month kicks off with a brand new action comedy adventure featuring Ryan Reynolds – Free Guy, a story about a bank teller who discovers that he's actually an NPC inside a brutal open world video game, scheduled to release 10 December 2020.
Free Guy Trailer:
Next up is Death on the Nile by 20th Century Studios, scheduled to release on 17th December 2020 . The mystery thriller directed by Kenneth Branagh is based on the 1937 novel of the same name by Agatha Christie, and a follow-up to 2017's Murder on the Orient Express, featuring a star studded cast which includes Gal Gadot, Kenneth Branagh, Tome Bateman, Russell Brand and Letitia Wright.
Death on the Nile Trailer:
Just in time for Christmas will be the release of the much anticipated DC blockbuster Wonder Woman 1984 by Warner Bros. – featuring Gal Gadot, Chris Pine and Kristen Wiig. The film was originally announced for release on 13 December 2019, before being moved up to 1 November 2019, then to 5 June 5 2020, followed by 2 October 2020, and now 24 December 2020. Fingers crossed we won't have to wait any longer than December 2020.
Wonder Woman 1984 Trailer:
Please Note: release dates for the movies listed above are subject to change.
December being the month of festivity, is something we're sure most are looking forward to. There's no denying that come December, the pandemic might still be headlining the news. However, cinema has always been known for providing audiences with a space for escapism – a place to immerse themselves in a story, for a couple of hours, watching feel-good content. Given the hardships we have experienced this year, in some way or another, December holds optimism among cinemagoers, given the powerful movie line-up, and presents opportunities for advertisers to target audiences who are keen to flex their spending power during the festive month leading up to the new year.
Stay tuned for the latest updates on movies releasing on the BIG screen over the next couple of months. We've also recently launched an attractive 'guaranteed views' package. Contact us if interested in starting a discussion on cinema advertising opportunities alongside any of the above mentioned blockbusters in the month of December 2020.
Sources: Box office Mojo, NDTV, IMDb and YouTube
VOX Cinemas Opens Tenth Location at Tabuk Park in KSA
VOX Cinemas opened its tenth cinema at Tabuk Park in Saudi Arabia (the first ever cinema in the city of Tabuk) on Monday 27th July 2020, in line with its commitment to expand its footprint to new cities across the country.
The 11-screen multiplex has a seating capacity of 831 and features VOX Cinemas' signature concepts including two KIDS screens, a colourful and dedicated auditorium for young movie lovers, and VIP, which offers guests a more luxurious experience. VOX Cinemas Tabuk Park combines world-class entertainment with an enhanced range of innovative and homegrown food and beverage options, including a Nutella Bar as well as the VOX Cinemas Candy Bar.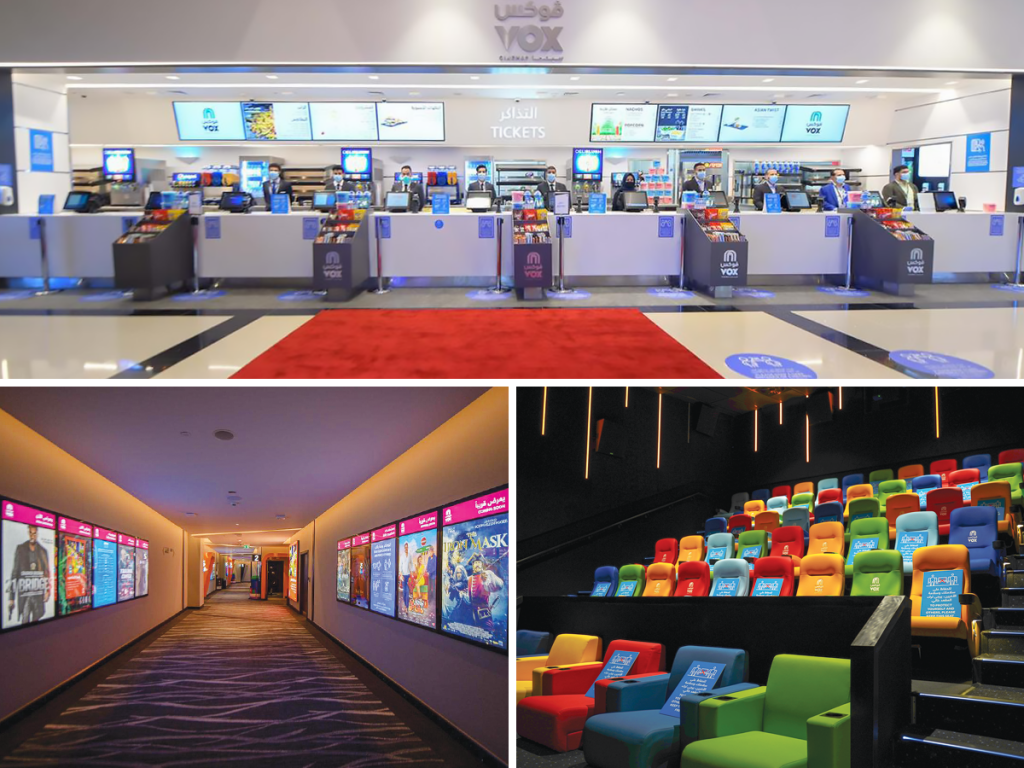 Tabuk Park is the second VOX location to open in Saudi Arabia since the reopening of cinemas in the country following the COVID-19 cinema closure. With a total of 112 screens across 10 movie theatres in four cities, VOX Cinemas is the largest exhibitor by screen count, admissions, market share and the largest independent distributor in the Kingdom.
Speaking on the opening of Tabuk Park, Mohamed Al Hashemi — Country Head, Majid Al Futtaim Ventures KSA said, "We are extremely proud to be bringing the magic of motion picture to Tabuk for the first time, which demonstrates our commitment to supporting the Quality of Life Program by enhancing participation in cultural and entertainment activities and creating job opportunities in the film industry. It also marks another major milestone for VOX Cinemas, which surpassed 100 screens in Saudi Arabia with the opening of VOX Cinemas Sahara Mall, Riyadh in June. We continue to build on that momentum by expanding our footprint in new cities such as Tabuk with plans to open in Hail and Jubail in the coming months. We will also be bringing our world class experiences to Jeddah at the end of the year, in line with our ambitious plans to build 600 cinema screens across the Kingdom by 2023 as part of a SAR 2 billion investment. Saudi Arabia has a burgeoning entertainment sector and we look forward to leveraging the growth opportunities that Vision 2030 presents."
Motivate Val Morgan congratulates VOX Cinemas on the opening of Tabuk Park and warmly welcomes this new location to our regional cinema circuit.
Contact us for cinema advertising opportunities at this new VOX location in KSA.
Related Articles:
VOX Cinemas Opens Ninth Location at Sahara Mall in KSA
VOX Cinemas Opens Eighth Location at Atyaf Mall in KSA
 VOX Cinemas Opens Sixth Location in KSA at West Avenue Mall Dammam
 VOX Cinemas Opens Fifth Location in KSA at Kingdom Centre
 VOX Cinemas Opens Fourth Location in KSA – The Roof
 VOX Cinemas Opens at Al Qasr Mall in Riyadh
 VOX Cinemas Opens at Red Sea Mall in Jeddah
 VOX Cinemas Opens in Saudi Arabia at Riyadh Park Mall
Source: VOX Cinemas
The Latest News from the World of Movies – July 2020
Attention movie-lovers!
While cinemas in certain countries still remain closed in response to the COVID-19 pandemic, and big movie titles keep shifting global cinematic release dates, there's still some interesting news from the world of movies which you ought to know.
Here's a round-up of the big announcements made in July 2020: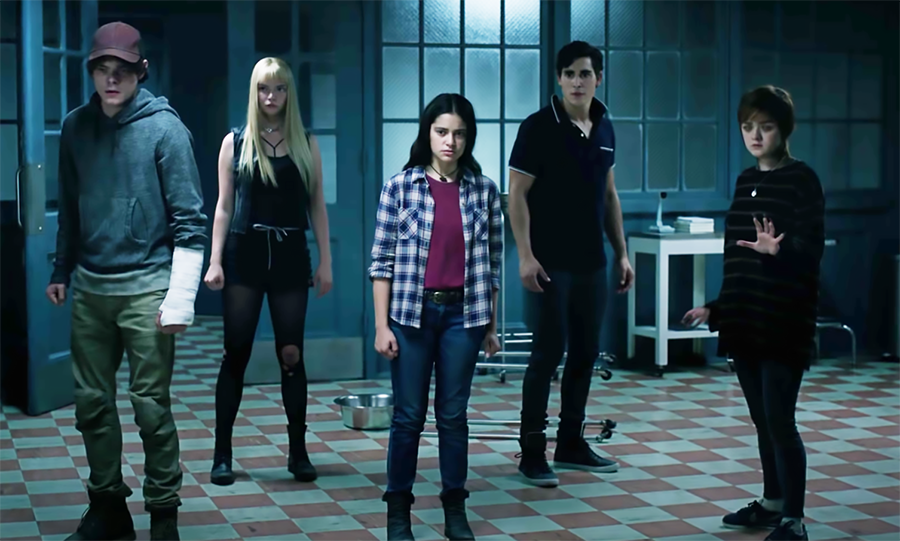 20th Century Studios has released a new teaser trailer for the long-delayed The New Mutants.
The New Mutants was produced by 20th Century Fox and writer/director Josh Boone shot the film back in 2017, when it was understood that it would be released as a new Fox Marvel movie akin to Logan or Dark Phoenix. However, the film was consistently delayed and pushed back to the point that when Disney bought Fox, The New Mutants was still unreleased. It's a 'holdover' film that doesn't have any specific connective tissue to the Marvel Cinematic Universe, so fans have been eager to see how Disney would handle it.
The film is currently slated to hit cinemas on August 28 – but Disney/20th Century Studios may continue to hold onto its theatrical release if things don't improve on the COVID-19 front.
Check out the teaser trailer below:
Read more on this at Collider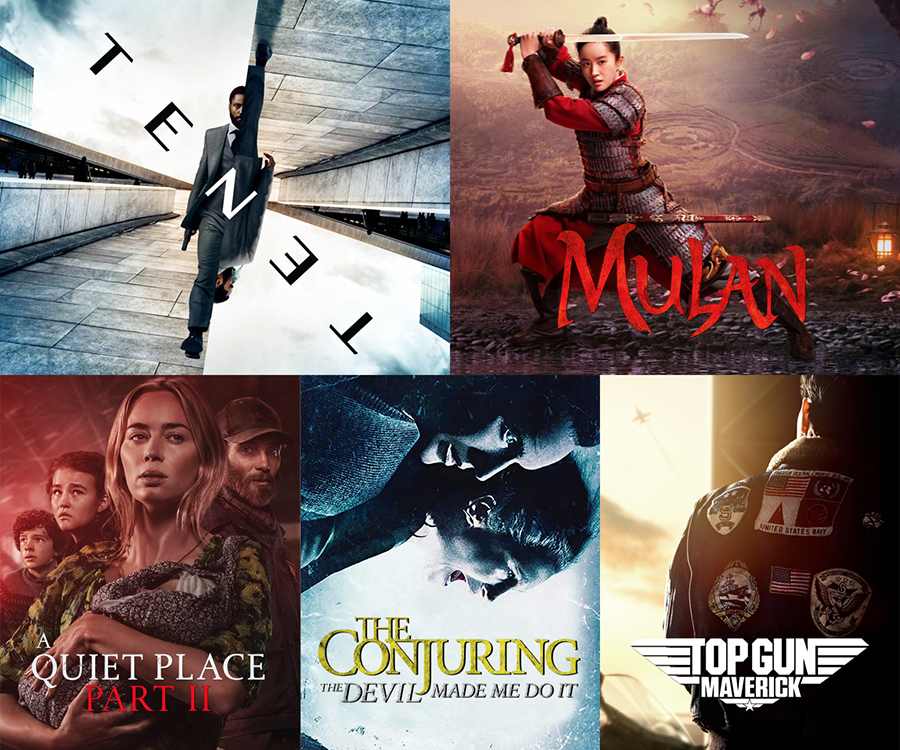 Studios continue to move movie premiere dates due to US theatres remaining closed as a result of the COVID-19 pandemic. Here are some of the shifts announced in the month of July 2020:
Tenet (August 12, 2020 to TBD, 2020)
Mulan (August 21, 2020 to TBD)
The Broken Hearts Gallery (August 7, 2020 to TBD)
Bill & Ted Face the Music (August 28, 2020 to September 1, 2020)
A Quiet Place 2 (September 4, 2020 to April 23, 2021)
What About Love (September 25, 2020 to February 12, 2021)
The Conjuring: The Devil Made Me Do It (September 11, 2020 to June 4, 2021)
The French Dispatch (October 16, 2020 to TBD)
Top Gun: Maverick (December 23, 2020 to July 2, 2021)
Movie theatres in China began reopening in July, and Chinese authorities also gave the go-ahead for cinemas in Beijing to reopen. With about 835 cinemas open across the country (about 12% of the total), the Chinese box office has been steadily climbing in July with films such as Sheep Without A Shepherd, Dolittle, and Bloodshot drawing audiences back to cinemas. More big Hollywood titles are to follow including the anniversary re-release of Harry Potter and the Sorcerer's Stone, 1917, and Bad Boys for Life.
This is definitely good news for the cinema industry as China was the fastest growing film market in the world prior to the COVID-19 outbreak.
Read more on this at Deadline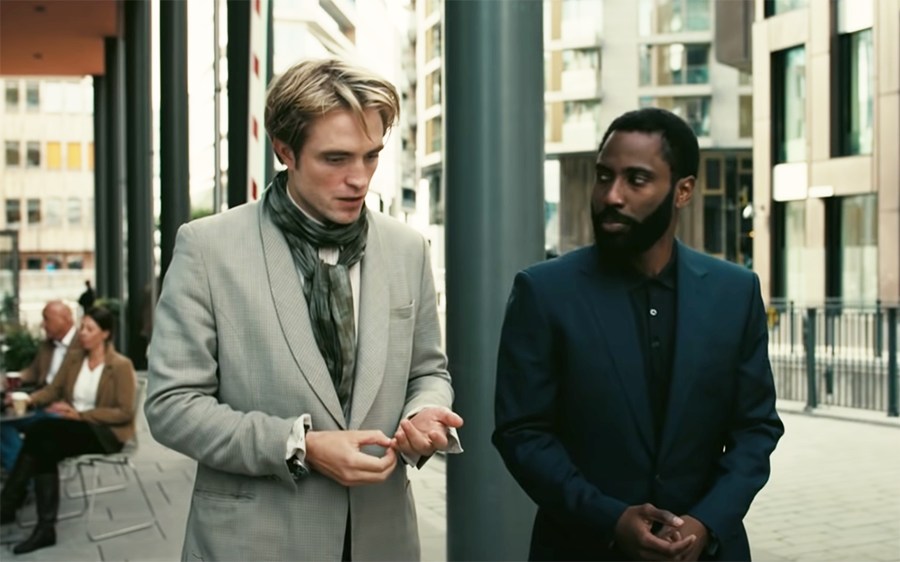 Warner Bros. has taken Christopher Nolan's latest espionage thriller Tenet off the release calendar due to the surge COVID-19. The film was set to become the first major studio film back in theatres, however, the studio assured fans that the film is still coming to theatres in 2020.
However, Warner Bros. has mentioned that they will be tossing the traditional global day-and-date release, and working on a non-traditional strategy to maintain its commitment to the theatrical experience around the world by first releasing overseas where cinemas have reopened – Europe, Asia, Middle East and 12% of the total in China, for two thirds of the global box office for a blockbuster such as Tenet typically comes from outside the US.
The studio is giving exact release dates, but sources elsewhere say the studio hopes to begin opening Tenet in international markets in late August before it arrives in the US in the first part of September (even if only in select cities).
Fingers crossed for Tenet – the push we've been waiting for to jump-start the cinema industry in times of post COVID-19 recovery.
Read more on this at The Hollywood Reporter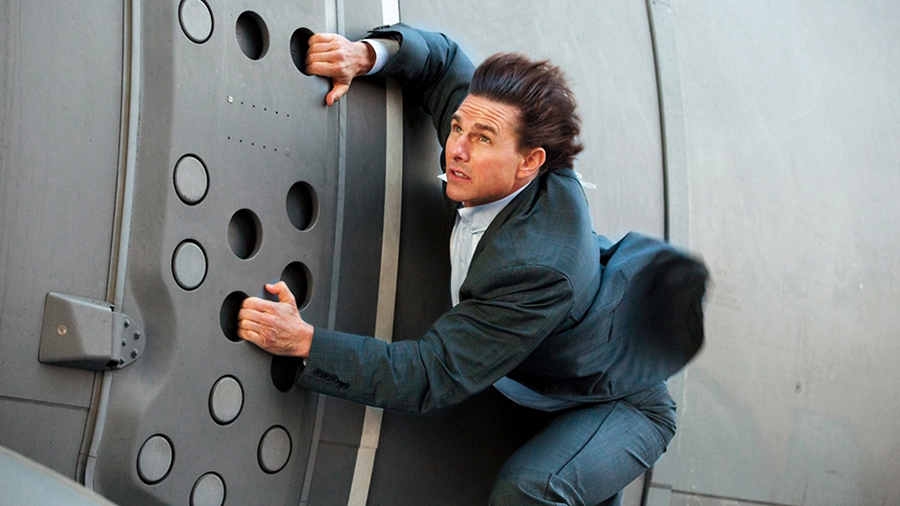 With most countries starting to reopen borders, especially Europe, Tom Cruise is hoping to return to Norway with his crew this fall to continue filming Mission: Impossible 7.
The upcoming sequel is back on track with filming and was recently granted permission to start shooting again after being delayed by the pandemic. Cruise is also continuing his plans to make history with the first narrative feature shot in space, and Universal Pictures is in negotiations to land the new film, which will be shot in cooperation with NASA on the International Space Station.
Read more on this at Deadline
Edgar Wright, the beloved filmmaker behind movies such as Shaun of the Dead and Baby Driver, has signed on to develop, executive produce, and direct a ghostly film named Stage 13 – an adaptation of one of novelist/screenwriter Simon Rich's recent short stories. Despite the presence of a ghost, Stage 13 won't be a traditional horror film. The film centres on a young, aspiring director who's plucked from obscurity and hired to direct a movie on major film studio's backlot – only to discover that the only reason he was given the chance in the first place is because the sound stage is haunted and the studio head is trying to get rid of the ghost, an aspiring actress who still desperately wants to be a star.
Read more on this at /Film
Paramount's Grease prequel Summer Lovin' is revving up its engine, with the studio tapping Brett Haley to direct the film. The new movie tells the story of greaser Danny and good girl Sandy's summer fling, originally hinted at in the song Summer Nights in the original 1978 movie. Leah McKendrick penned the script with Temple Hill and Picturestart producing.
The film will mark Haley's first film at a major studio after cutting his teeth on the indie and streaming service circuit.
Read more on this at Deadline
In a live web panel at the first inaugural Justice Con, Zack Snyder revealed that Zach Snyder's Justice League (The Snyder's Cut) will be more than 214 minutes and confirmed none of Joss Whedon's shots will be in this version.
The director didn't come empty handed, for he shared a brief unfinished clip, along with a few details about the process of completing his film.
Snyder also said that he was in the process working on restoring the aspect ratio of the film back to the full frame, IMAX cut what he originally intended. He also revealed that he's been collaborating with composer Junkie XL as they complete the score alongside the film's additional footage.
Justice Con ran from 25 – 26 July 2020 and was organized by The Nerd Queens (Cole and Nana) and Wonder Meg, Justice Con. The event brought together fans, cast and crew members Snyder's Justice League, and charitable organizations Ink to the People, and the American Foundation for Suicide Prevention, for a series of live panels dedicated to the release of the Snyder Cut and its charity affiliates.
Read more on this at The Hollywood Reporter
Reel Opens Abu Dhabi's First Drive-in Cinema at Yas Marina Circuit
As part of the latest offering by cinema exhibitors in the UAE – in response to the COVID-19 pandemic, Reel Cinemas has launched its latest drive-in cinema in Abu Dhabi, brining the total count to five drive-ins across the UAE.
Reel Cinemas launched its third drive-in cinema at the Yas Marina Circuit in Abu Dhabi on Thursday 9th July 2020, and will screen movies three nights a week on Thursdays, Fridays and Saturdays at 7:45pm. The entrance to the drive-in cinema is located at Yas Marina Circuit's East Gate.
The cinema accommodates 63 cars, with a limit of up to five people per vehicle if family or up to three if not. Tickets are priced Dh160 per car, and includes a food and drinks package (popcorn, soft drinks, water and chocolate). Extra snacks can be ordered from inside the car, by alerting staff using the hazard lights.

Upon entry, guests will have their temperatures checked, before being directed to a specific parking spot. Visitors are requested to remain in their vehicles at all times, with the exception of using the toilets. Wearing of facemasks are mandatory if windows are lowered to speak to event staff, or when leaving the car.
Reel Cinemas launched its first drive-in experience at The Dubai Mall in late May, followed by another in Dubai Hills Estate in the fourth week of June – both launching after VOX Cinemas' drive in at Dubai's Mall of the Emirates, and the announcement by Urban Entertainment of a free drive-in cinema in Sharjah at Madar – Aljada (which opened to the public on Wednesday 1st July 2020).
For more information on movie schedules, visit www.reelcinemas.ae, and don't forget to check out their Drive-in experience FAQs.
Please Note: Drive-in movie sessions at Yas Marina Circuit currently show up to 1st August 2020. Additional movie sessions beyond 1st August will be added closer towards those dates.
Related Articles:
Reel Opens Second Drive-in Cinema at Dubai Hills
Reel Launches Drive-in Cinema at The Dubai Mall
VOX Opens Rooftop Drive-in Cinema at Mall of the Emirates
Sources: The National  & Reel Cinemas